5 Ways to Decorate for the Winter In-Between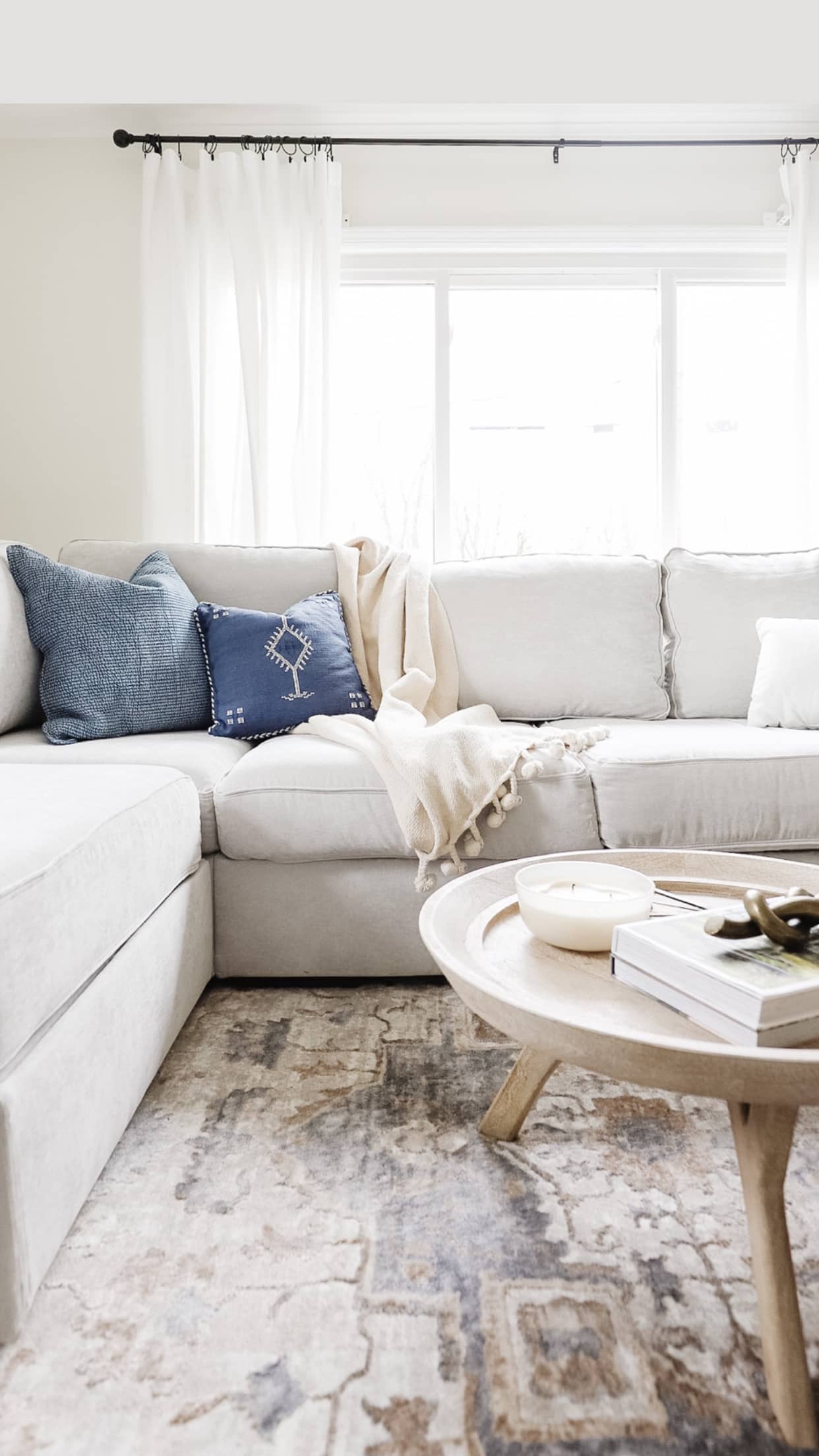 Two days after Christmas we decided to take down all of the holiday decor. I had it up super early this year (early November) and it was starting to feel a little bit cluttered around the house. I knew I would feel better if I stored it all away and kind of "reset" for the new year. It definitely felt a little bare after (compared to before!), but the minimalist in me really loved having everything feel simple and clean again.
G E T  T H E  L O O K :

It is still technically winter though (Jan-Feb), so how do you decorate for winter sans Christmas? Here are five things that I like to do until it's officially Spring:
1. Keep out cozy pillows, blankets and throws. Knitted and sherpa materials (like my throw and ottoman!) keep things feeling warm and inviting for winter. Plaids and other Fall/Winter patterns are also OK to keep out!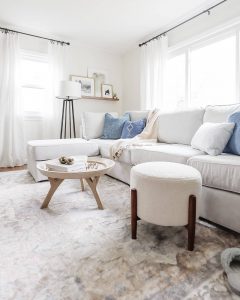 2. Keep out winter greenery and woods: it's OK to keep out pine greenery accents, as well as pine cones and birch logs. I like to bring back out front and center all of my favorite green house plants (fiddle leafs, snake plants and monstera). The happy green of these plants breathes new life into my home.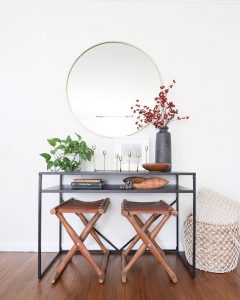 3. Replace the holiday reds and greens with neutrals and blues. Something about the new year screams calming blues and fresh whites. Where possible, I try to incorporate these in my decor pieces and textiles, like these throw pillows.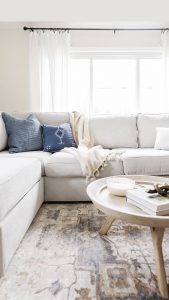 4. Bring out items with meaning or sentiment. Feeling like your home is a little bland without the Christmas decor? Put out some family photos in beautiful frames or put up a little gallery wall with interesting art in place of the hanging holiday items. These pieces are season-agnostic and also bring life into your home. I'm planning to update this little gallery ledge soon!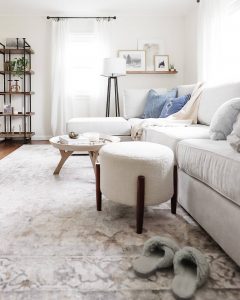 5. Set the mood with candles. I have to toss all of the christmas/pine ones (sorry, I get sick of them!) and bring in fresh new scents that lift the mood – like fresh linen or sandalwood.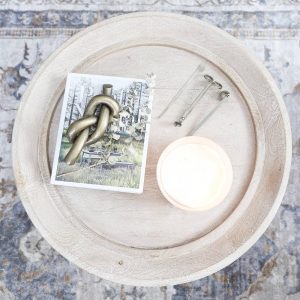 What I want to impress is that it is totally OK to not have decor specific to winter out. If skipping right to spring is what makes you happy, then go for it! I like to take this time to make things feel a little in between – by bringing out fresh items (like blues/neutrals, candle scents and my favorite house plants) and also keeping those that make the space feel warm for winter. (like cozy knit throws and fabrics).
Tell me how you decorate for this in between season in the comments!