Baby Girl's Nursery Design Plan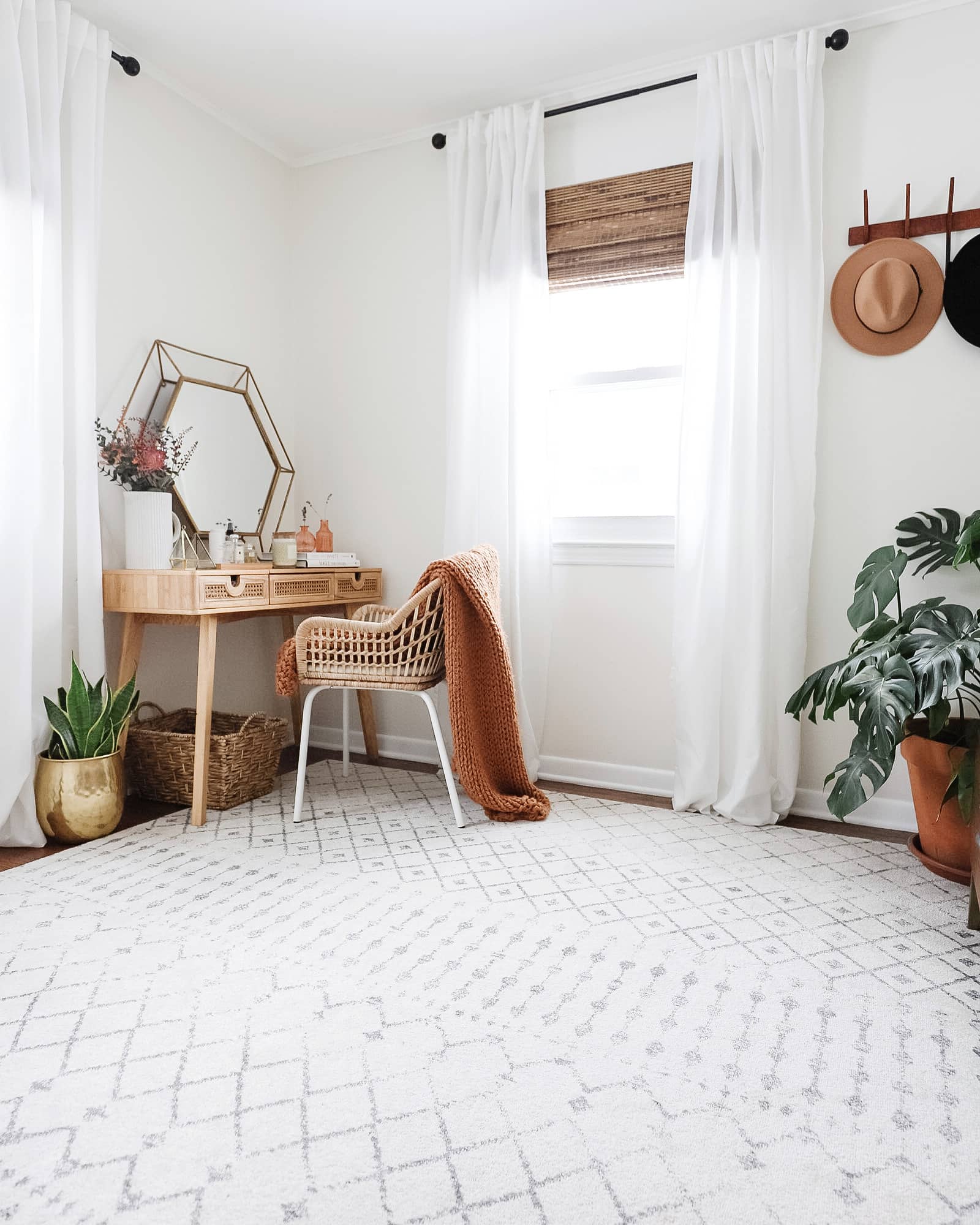 I can't help but be so excited as I write this post. I've been dreaming about designing my very own nursery for so long now! It feels so surreal but this is going to be the place we bring our baby daughter home to. And I feel the need to make this the perfect space for her.
When we moved into this home in 2018, we knew this room to the left of our master bedroom would become the nursery some day. It's not a very big room, about 10′ x 12′. With a closet and two windows. I like that it is so close to our bedroom, so we can easily get to her when she is up in the middle of the night!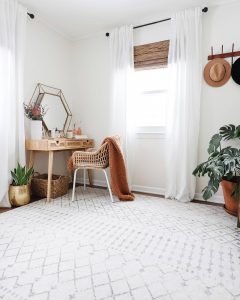 As far as the design, I've been saving so much inspiration from Instagram and Pinterest. But I've landed on two nurseries that I'm really drawing my inspo from.
First is this one from Jenna Sue Design. The forest/ garden feel – with the muted pink trim and sage green accents. As well as the water color-esque greenery on the wall.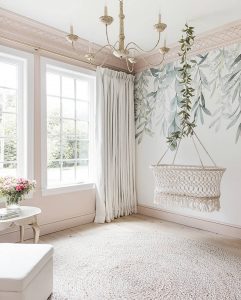 And also this one from Laine & Layne. Muted pinks, neutrals and vintage pieces that are just so pretty.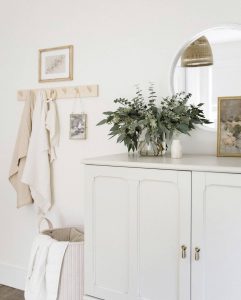 With these two in mind, I wanted to dub this kind of like an enchanted forest/ garden theme. With creamy white walls, muted pink trim and doors. Vintage, gold and woven details.
Here is my initial mood board I put together. Linking the products I am thinking below as well: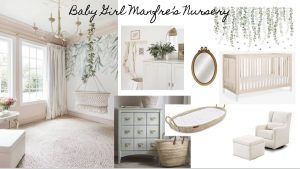 Wall Decal / Crib / Glider / Changing pad / Mirror
There's a ton more details that need to come together. And I need to figure out a plan for all of my belongings in here as well as the dresser! If you watched my Instagram stories, it's stumping me whether to get a new dresser in here or move this one under the window. Since the crib will need to go on the windowless wall.
All things to think about, but exciting things & more details to come!
xo, Erin