7 Tips for Fall Decorating & My Fall Living Room Refresh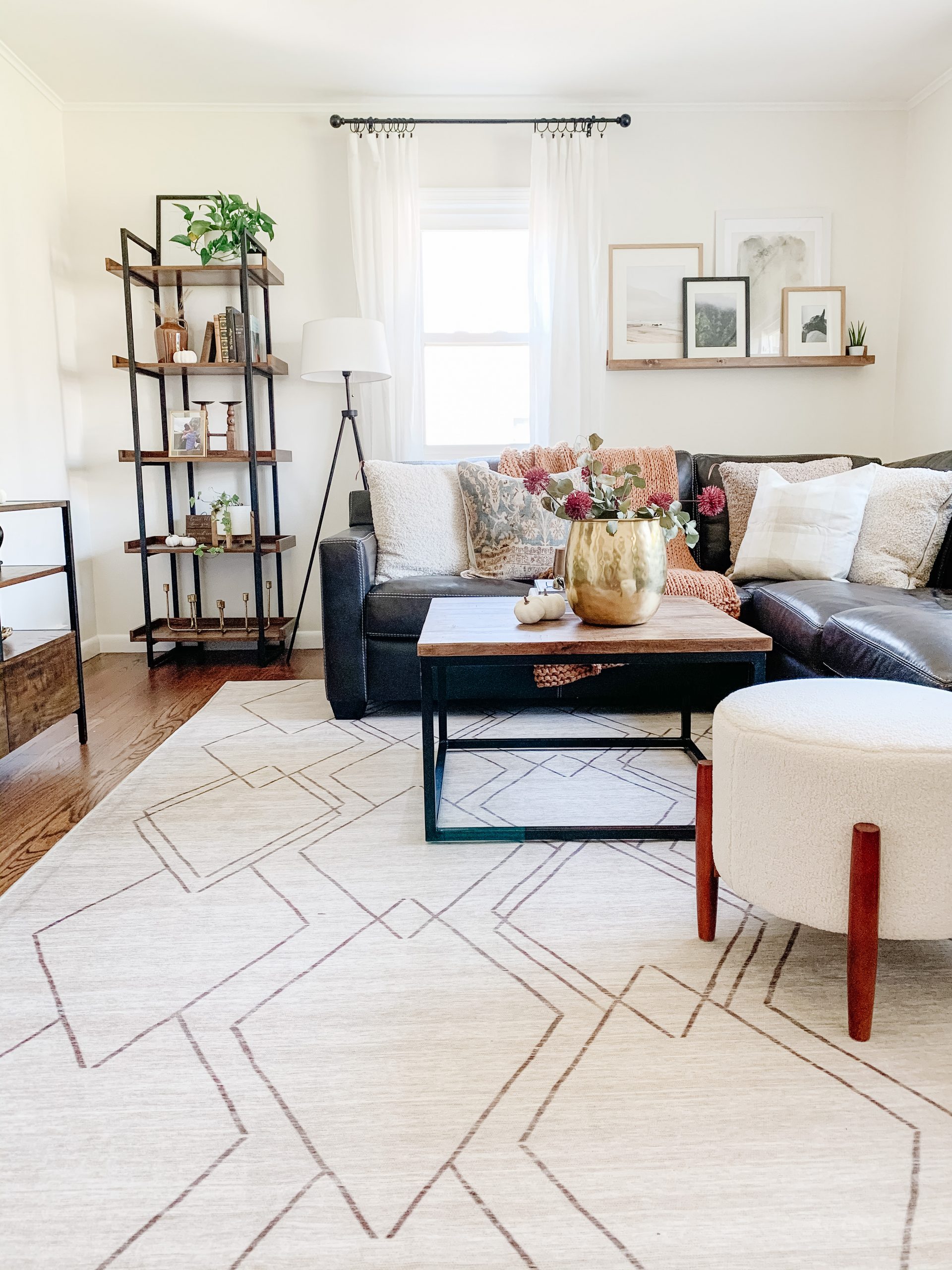 Fall is a very close second to being my favorite season! I love the cooler but sunny days, and wearing boots / light sweaters. The only issue I have with Fall is that it feels so short in New Jersey– Winter comes fast and is too cold and the daylight is very short.
But, throughout the month of August I started itching to update things in our Living Room to give it a cozy fall vibe. I had been meaning to get a new rug since I painted my front door a gray/green color, and the blue color of the rug no longer really went well with the door.
I worked on this design board for the Living Room Fall Refresh. I am one for subtle seasonal decor so the items I chose were deliberate: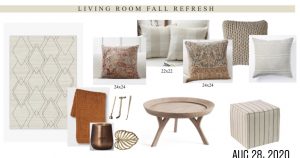 G E T  T H E  L O O K :

And once September hit and the items I ordered arrived, it was full steam ahead to update it! The only item that hadn't arrived yet was the coffee table.
Here are my recommendations for how to bring Fall into your Living Room:
Look for colors such as burnt orange/ rust, hunter green and soft browns and beiges for the textiles you choose
Layer fall-trending patterns and textures for blankets and throw pillows such as vintage, knit, plaid, sherpa/boucle and stripe
Bring in warm wood tones
Add brass materials, such as picture frames, table trays or accessories, candle accessories (seen above), vases, etc.
Replace flowers with dried florals / stems
Incorporate a fall scented candle (or three!)
Use mini neutral pumpkins to a couple places in the room for a finishing touch!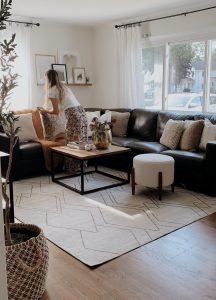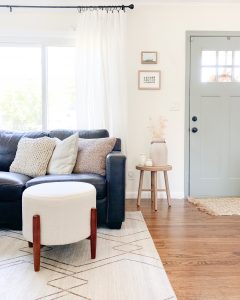 My favorite element in the refresh was the ottoman that I had swapped in last minute instead of using the striped one! It has the softest sherpa material and I love how the round shape balances out the boxiness of our coffee table.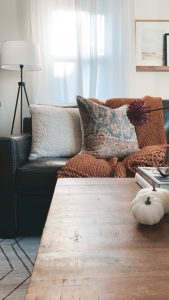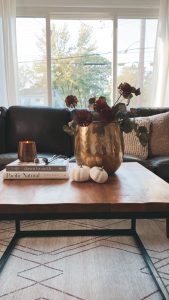 I also want to point out that in the large brass vase on the coffee table I used a mixture of faux and dried stems. The faux are the purple color, and the rest are dried eucalyptus! Mixing faux and dry make for a more natural look.
Sources: