From a Mom of Two: Toddler & Baby Favorite Purchases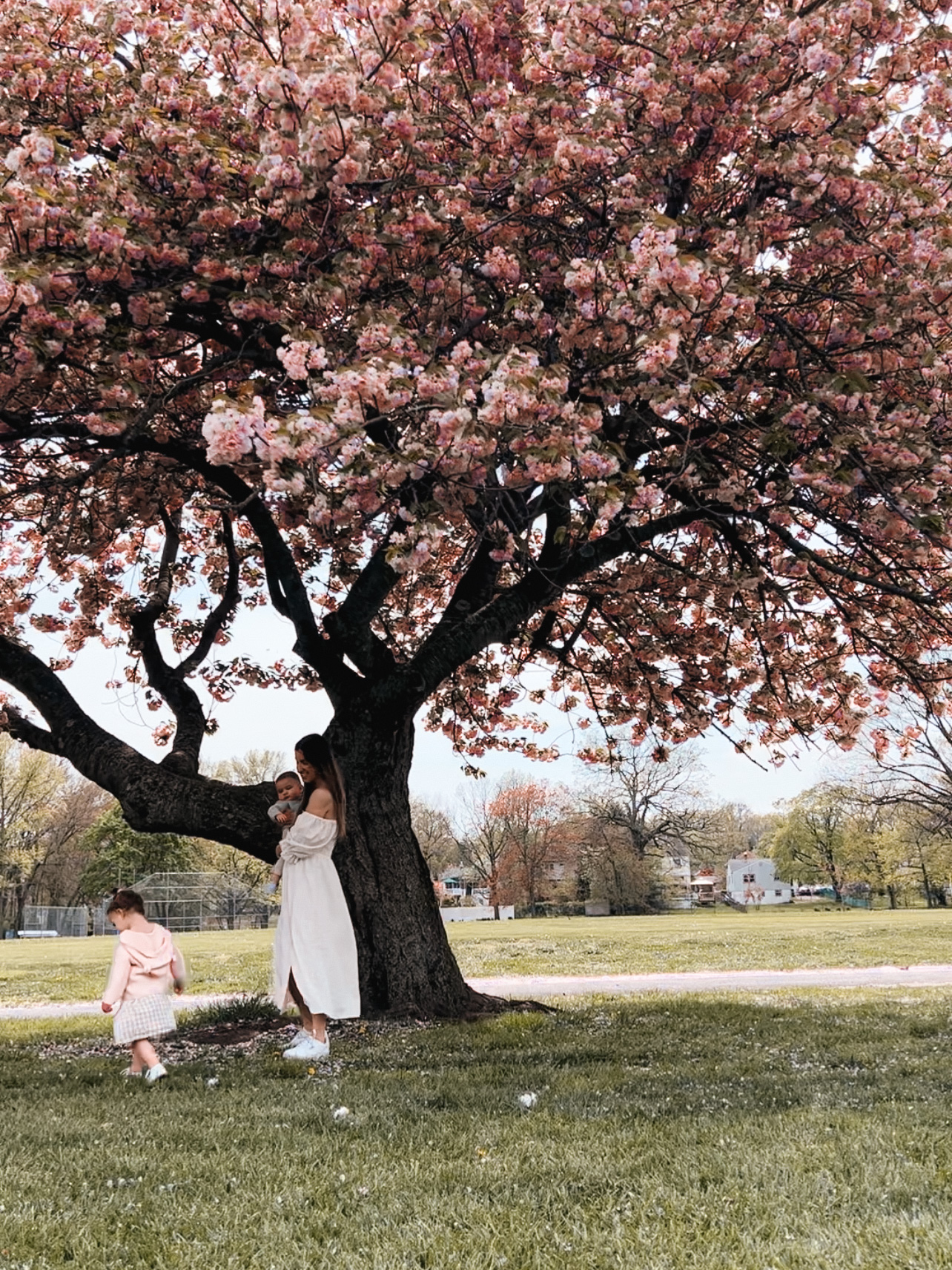 It is Mother's Day, and I am currently writing this post after a long day of hosting family and making lots of memories with them and my babies ♥ I am nearly two years into being a mom and it is more than I ever dreamed it would be. I love being a Mom!
Before having them though, I was so unsure about the kind of mom I would be. With my first (Saylor) it was new, overwhelming and I was always afraid of doing the wrong thing. I learned ALOT in the process. And then when my second was born (Rome), I felt way more confident. Because of that, I tended to be more carefree and really get to enjoy the baby stage instead of being so unsure. I also truly understood how precious the time was the second time around – since Saylor's baby stage went so so fast – so I tried even more with him to soak it in.
With all my learnings the last couple of years, there are definitely certain baby and toddler purchases that simply saved.the.day. when it came to raising two littles under two years old. Now with Rome being 8 months and Saylor approaching 2 (22 months), I wanted to share what those are and why I stand behind them.
Hoping this helps some new mamas with their decision making: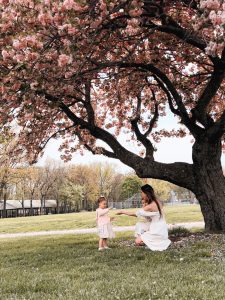 TODDLER FAVS
Toddler Desk – this desk comes in a variety of different characters or colors. Saylor gets SO much use out of this desk for snack time or crafts. It makes her feel independent (not buckled into a high chair) while also giving her a dedicated space to sit as she pleases!
Crocs & Jibbitz – the real MVP in the warmer months, it is SO nice to easily slide these on and be on the go with Saylor. plus, the figits are such a cute touch!
Convertible Car Seat – after Saylor grew out of the infant seat, this is the car seat we bought. It has excellent safety ratings AND is easy to install and uninstall in the car. Which has proven very handy over the course of these two years and sometimes needing to rearrange our car situation.
Booster Seat for Eating – after Saylor grew out of the high chair, she did SO well with this booster seat on our dining chairs. There's a spot for her legs to fit comfortably and it is very easy to buckle her in and secure it to the chair.
Bucket Bibs and Forks/ Spoons – big fan of a bucket bib to catch food that falls (although it's not perfect!) and these training forks and spoons has helped Saylor learn to eat with utensils. We keep practicing with these and she's getting so much better lately.
Organic Sleep Sack – Saylor still uses a wearable blanket instead of a real blanket. These are organic cotton and the zipper goes from top to bottom to prevent it flipping up into her neck. Both important factors in my book!
Kitchen Stool – there's so many of these on the market, this one isn't too expensive and I love that it comes with mesh sides to keep her in there safe! Being under 2, I don't quite trust her just yet to step down alone, we always pop her in here when we're in the Kitchen cooking. She loves to watch and participate!
Learner Cup – Saylor learned to use a straw cup at around 7 months old, but she still loved a bottle for her milk. After she turned 1, we transitioned her to this bottle-like sip cup that we use before bedtime. Perfect for transitioning out of bottles.
Some of Saylor's favorite toys:
Musical Instruments Backpack – there's such a variety in here, she never gets bored trying all the instruments out!
Eggs with Shapes/ Colors – we introduced these on Easter but they're seriously a great toy any time of the year! Saylor loves to open them and guess the shape/color, and then it's a puzzle to match them together again.
Drawing board – fun board to draw on without making a mess! this makes a great car toy.
Busy board – this is great to bring to restaurants or on airplanes. Keeps Saylor entertained with zippers, buttons, etc.
Automatic Bubble Wand – serious bubble obsession to the point I have a hard time keeping her from bubbles inside ha! this wand blows bubbles itself so Saylor just waves it around and ooo's and aaah's.
BABY FAVS
Breathable Mattress – when both Saylor and Rome started rolling from back to belly in the crib, I had so much stress about them being face down. This organic and breathable mattress was a way for me to feel more at ease and actually get some rest once they started rolling! Top rated by The Gentle Nursery.
Baby Bjorn Baby Carrier – this is a bit of a splurge but totally worth it! I did not have this with my first and I wish I did. I was able to easily get Rome in and out of it, and wore him everywhere. Both out at events and at home getting things done around the house. I wouldn't have survived without it!
DJ Booth Seat – I call this the DJ booth, but essentially it is a seat that baby can sit in and play music and push buttons! Easy way to keep baby sitting upright and in one spot 🙂
Straw Cup – both Saylor and Rome learned to use a straw cup with this cup! It's made with 100% silicone, doesn't leak and easy for baby to hold.
Silicone Baby Food Storage – I made all my baby food at home. There's nothing more pure and with simple ingredients than making your own purees using organic fruits and vegetables and a steamer/ food processor. It's so easy too! These are great to store and/or freeze them at a size that is perfect for baby's meals.
Baby Brezza Formula Pro Advanced – if you're not able to 100% breastfeed and eventually supplement with formula. This machine is a game changer. Makes the bottle for you warm, already mixed and in whatever amount you need from 3oz to 10oz. In the middle of the night when you're half awake and need to feed the baby, this will save you the headache of needing to mix and warm a bottle the old fashion way. I couldn't have survived without this, especially with Saylor!
Baby Brezza Sterilizer – we had this running EVERY night to sterilize bottles and pump parts. And sometimes in the early days, 2x a day! It made sterilizing so easy and part of the process. It both sterilizes AND dries which saves you so much time.
Nanit Baby Cam – live view of the crib from wherever you are – even if you're out on a dinner date and a sitter is there! it records sleep insights too so you can monitor how well your baby is sleeping throughout the night (when you're too tired to keep track yourself), and times naps for you. Another game changer when you're trying to improve baby's sleep or paying attention to their wake windows!
Magic Merlin's Sleep Suit – this sleep suit SAVED us around the 3-5 month mark. It looks crazy on your baby (like a giant marshmallow suit) but it works! keeps baby cozy but prevents movements so they get a nice, deep sleep. And hopefully you finally can too lol!
Some of Rome's favorite toys:
Crawling Crab – so fun to watch during tummy time
Tiny Love Play Gym – black and white is so great to get baby's attention!
HONORABLE MENTIONS / favorites for both of them!
Zoe Double Stroller – double stroller that is lightweight and can fit through a single door! we use this for quick walks and travel
UppaBaby Stroller – heavy duty, lots of storage, quickly shifts from single to double. we LOVE this stroller and I would get it again. Best part is the MESA infant car seat snaps right in to bring your baby to and from appointments easily.
Millie Moon diapers – the best diapers IMO, work great for an overnight diaper too if you size up (ZERO leaks with Saylor overnight). they're a 'cleaner' brand of diapers too.
Ubbi Diaper Pail – stainless steel drum really does keep the odors to a minimum. best part is you don't need to buy special bags for it – I use standard white trash bags and it saves you $. way better than all others on the market!
Sound Machine – night light and a variety of sounds, all controlled remotely through your phone. there are timers you can set too.