Halloween Mantel Reveal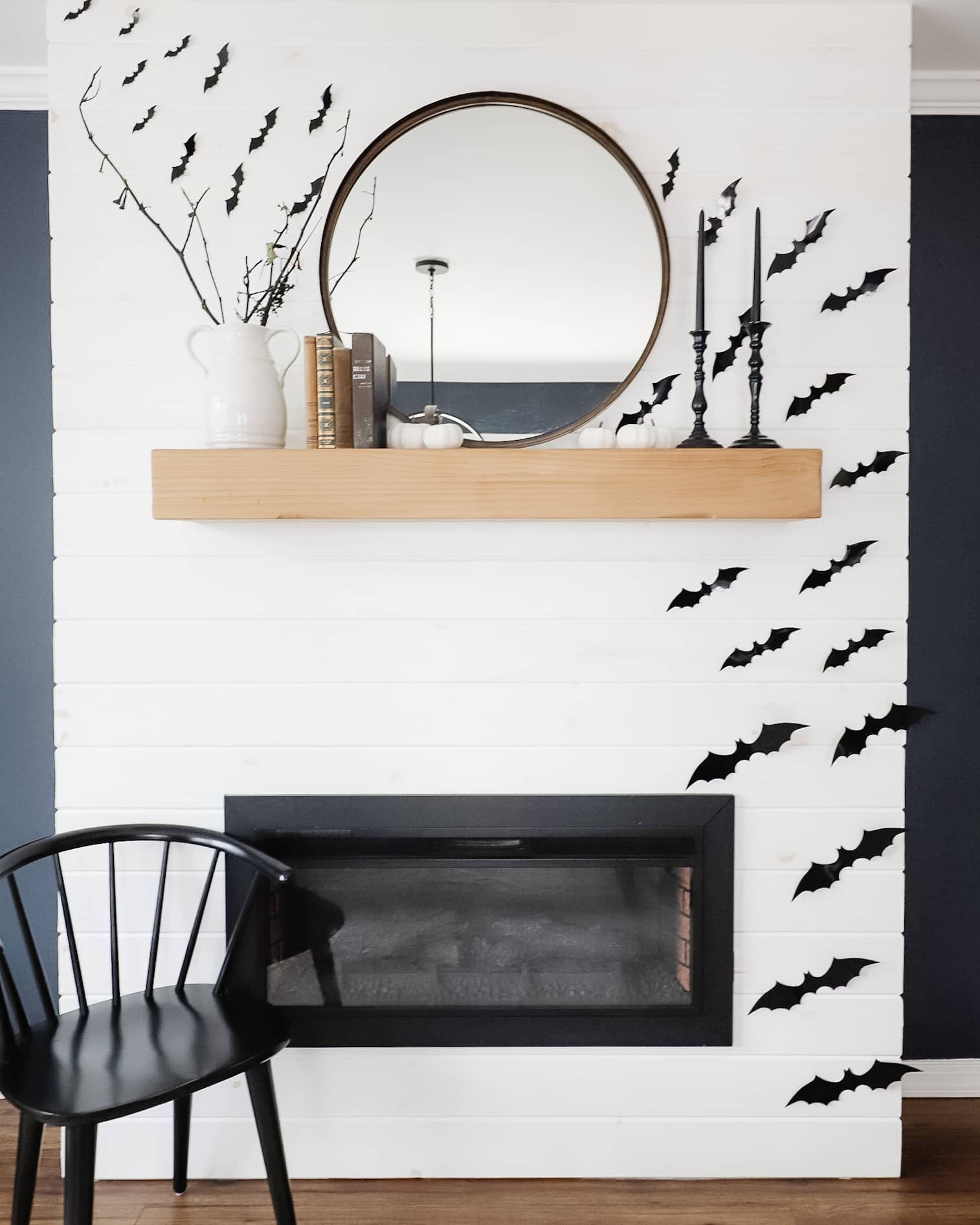 October has FLOWN by this year – I think it has something to do with 2020 being the most bizarre year of all – and I realized by mid-October I hadn't decorated at all for Halloween! I definitely got behind all of the cute Fall decor but totally missed the boat on making anything spooky around here.
G E T  T H E  L O O K:

My go to spot for decorating tends to be my mantel in the dining room because it's the perfect place to add on seasonal decor. In order to Halloween-it-up, I ordered these bats and these black candles off of Amazon. I already had black candlesticks, old books, vases and white pumpkins I knew I could use. For the vase, I pulled some leaf-less branches out of the yard and decided to spray paint them black to get an even spookier look.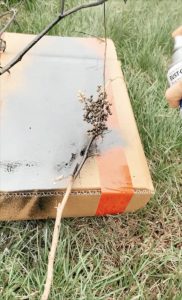 First I took everything off the mantel and stuck on the bats. I knew I wanted to make them look like they were flying up and away so I placed them accordingly – and also put the larger bats towards the bottom and smaller bats up top (this gives the visual effect that the ones on top are flying farther away).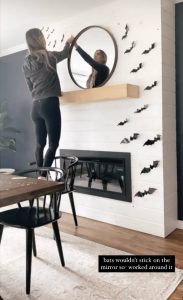 Then I played around with the placement of the black candles, old books, vase with branches and white pumpkins and voila ! Ended up with the perfect spooky Halloween mantel. Even Sonny and Zack liked it!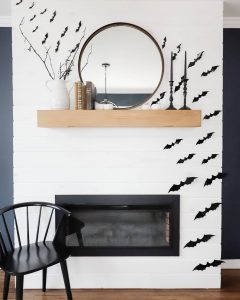 So tell me, what are you excited to decorate for Halloween this year ?