Thanksgiving Tablescape + 3 Table Setting Ideas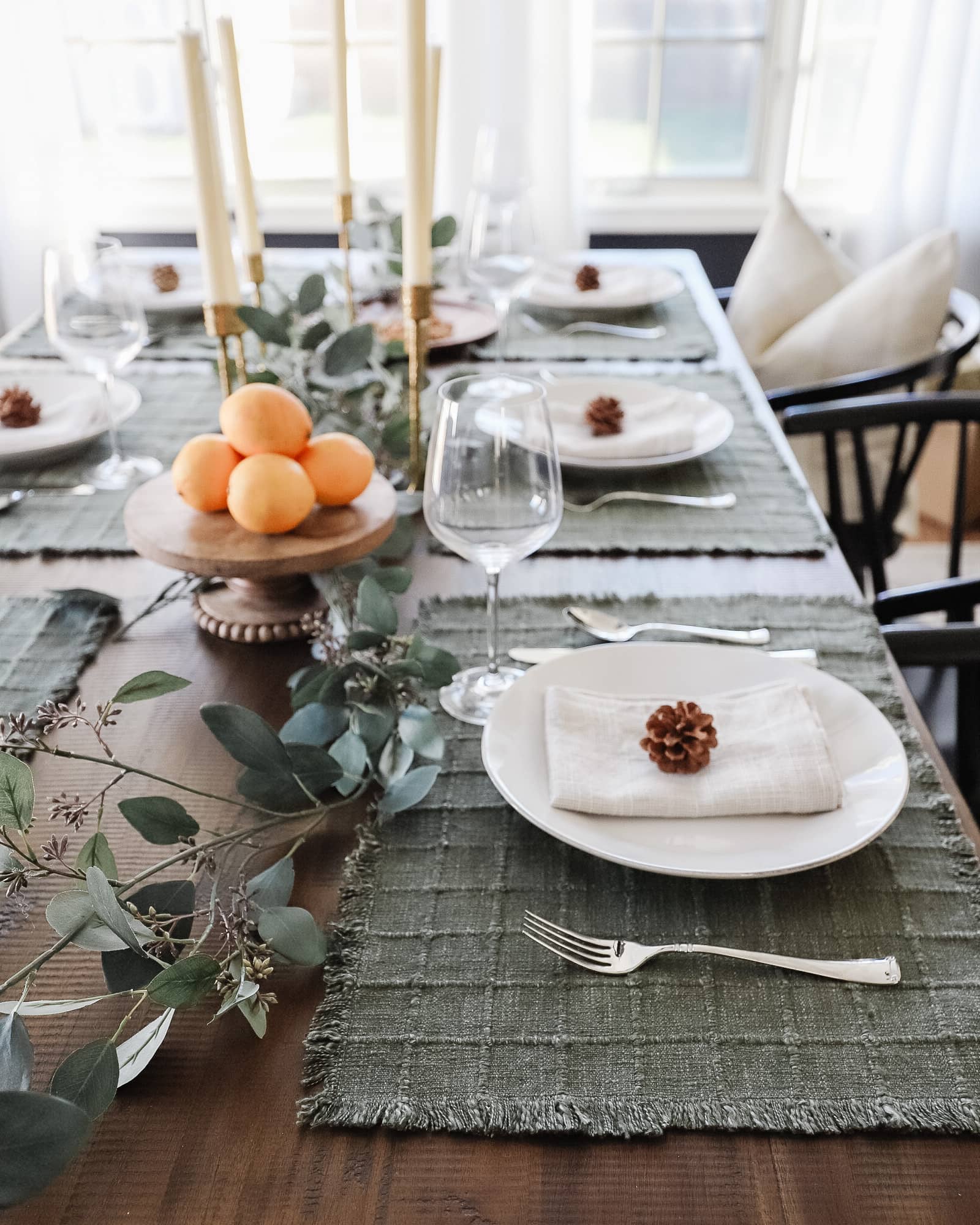 Thanksgiving is one of my favorite holidays (behind Christmas and probably Fourth of July!). I have the fondest memories of our family gathered around the table for my Mom's delicious cooking. Fun fact: my Mom would always put my sister and I in charge of setting the table – so I've had a lot of practice over the years 😉
G E T  T H E  L O O K :

Today, I am still very much into creating an aesthetic tablescape. And even though I'm not hosting (I'm planning on going to my parents), I wanted to set my dining room table here using the fixings I already have to get in the spirit for this coming week! Besides, all of my fancy hosting stuff is getting a little bit dusty with no visitors this year 🙂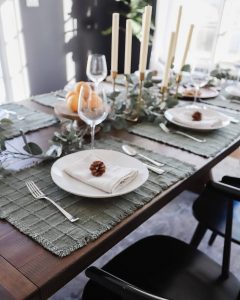 Tablescape sources:
There are three ways that I like to fold the napkin on top of the plate to dress the table:
Simple folded with a natural piece on top (pinecone, strand of rosemary, etc.)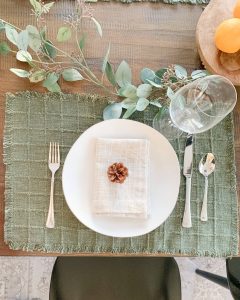 2.  A napkin ring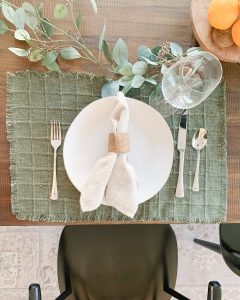 3.  Folded with a pocket, you can slide in a stem or accent piece if you want.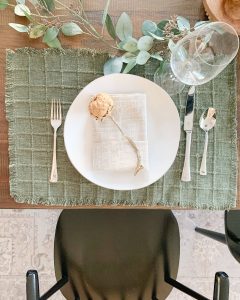 I have saved in my Instagram story highlights the videos showing how to fold each version!
Any questions for me, drop them below.