Christmas Kitchen Reveal & Tips for Decorating your Kitchen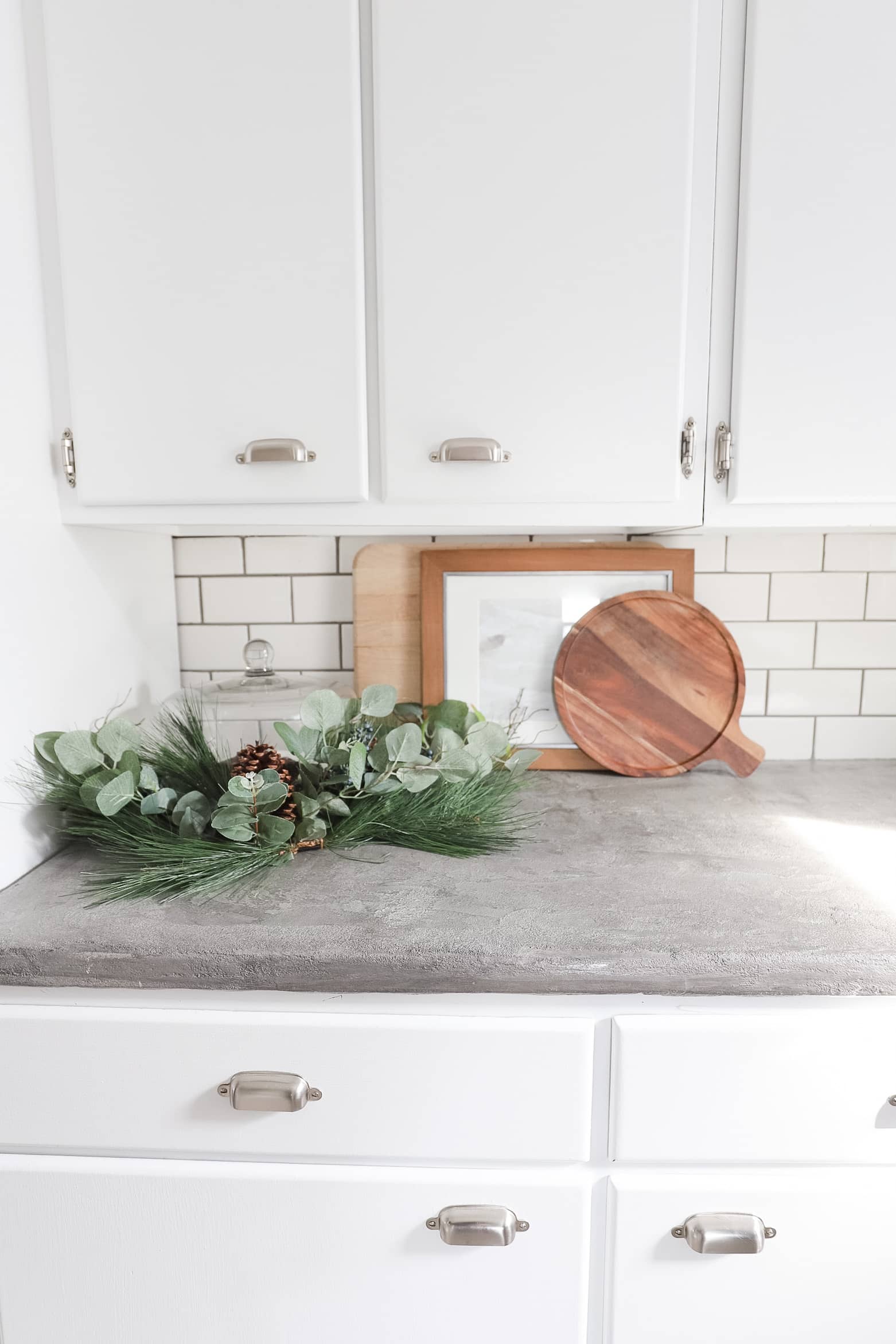 The kitchen is probably the toughest to decorate seasonally because it isn't as 'obvious' as say a fireplace mantel or a dining room. But, there are lots of little things you can do to make your kitchen feel festive too!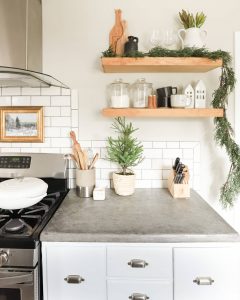 G E T  T H E  L O O K :

Here are the things that I did to get my kitchen in the Christmas spirit:
1. Incorporate greenery garland. I like to do it on my floating shelves (hanging over your top shelf is a great look!) as well as around the window above the kitchen sink. Mine is from Hearth & Hand's Winter Collection last year, but here is a link to a similar pine one. Command strip hooks like these are your best friend for keeping greenery in place!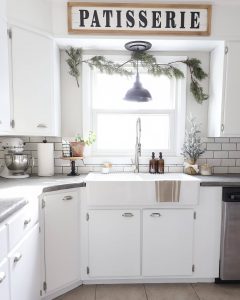 2. Wrapped a Christmas wreath around my cake dome. Got a little creative with this but it works and looks so pretty !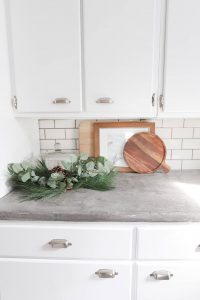 3. Swapped out existing prints with winter-themed prints. I got these beautiful ones from Collection Prints Winter Collection that just launched and they are the perfect touch to bring a winter feel in here. I hung one above my stovetop as well as layered one with my cutting boards.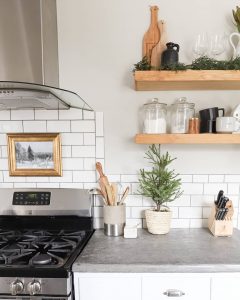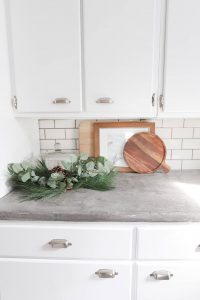 4. Change out linens and textiles. I swapped out my black oven mitt for a red one! You can do this with your kitchen towels.
5. Add mini trees!  I use mine to cover countertop outlets, because I hate them being exposed. Here's a lookalike to the one that I bought last year.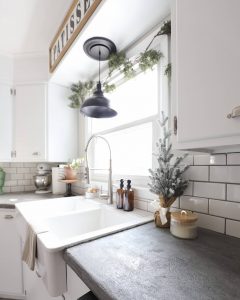 6. Add dark green or winter stems in vases. Obvious yes, but every little touch helps. I got these beautiful dark green magnolia stems from Target and placed them in this gorgeous leather wrapped vase. It definitely brings warmth to the room.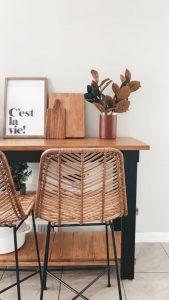 7. Incorporate Christmas candles! With all the faux greenery going on, how else are you going to get it smelling like Christmas ?! (minus any Christmas cookie baking !) I love this one from Studio McGee x Target. It fills juniper aromas throughout the entire room.
The kitchen is just the first up in my rooms that I will be updating for Christmas! Next up.. most likely the Dining Room mantel !
I know it's a bit early but I couldn't help bringing some Christmas cheer early. Have you started decorating yet ?