Christmas Mantel Reveal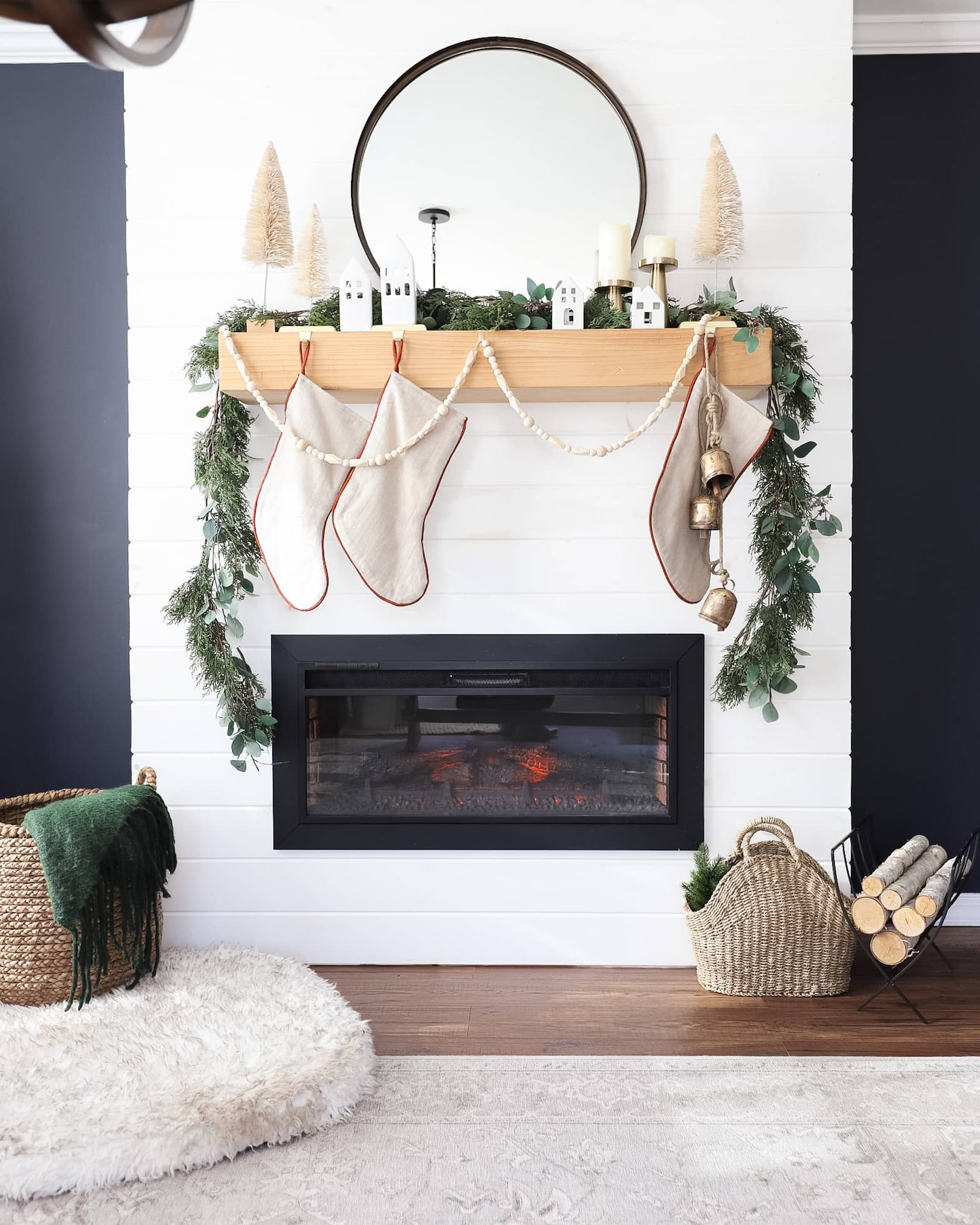 I know it's a little bit early this year – but I just couldn't help myself today and I put on my Christmas pj's and turned on the Christmas music ! (Alexa, play Christmas music)
G E T  T H E  L O O K :

Today I tackled our dining room mantel – my favorite space to decorate seasonally. I started by laying out all of these decor supplies: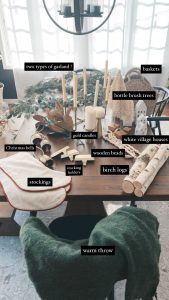 I used two types of garland for two reasons. First, to create a fuller garland look and second, to create a more interesting garland! I saw this trick on @JessicaSaraMorris's instagram. I wrapped them around each other to get a mixed greenery look.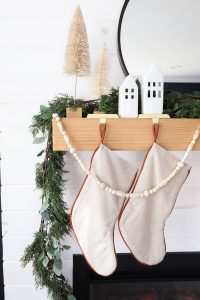 Then I started playing with the placement of things on my mantel – namely the taller bottle brush trees on the outside, and the smaller white village houses on the inside.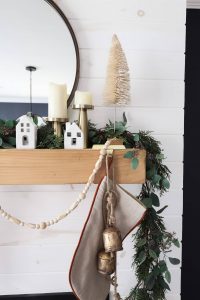 You always want to put some accent pieces on the sides of your mantel too! I used birch logs in a holder (decorative obviously, because my fireplace is electric! lol) and a basket with a cozy throw inside. Both of these really added the final touch to the overall look of the cozy, Christmas mantel!