Guest Bedroom Design Board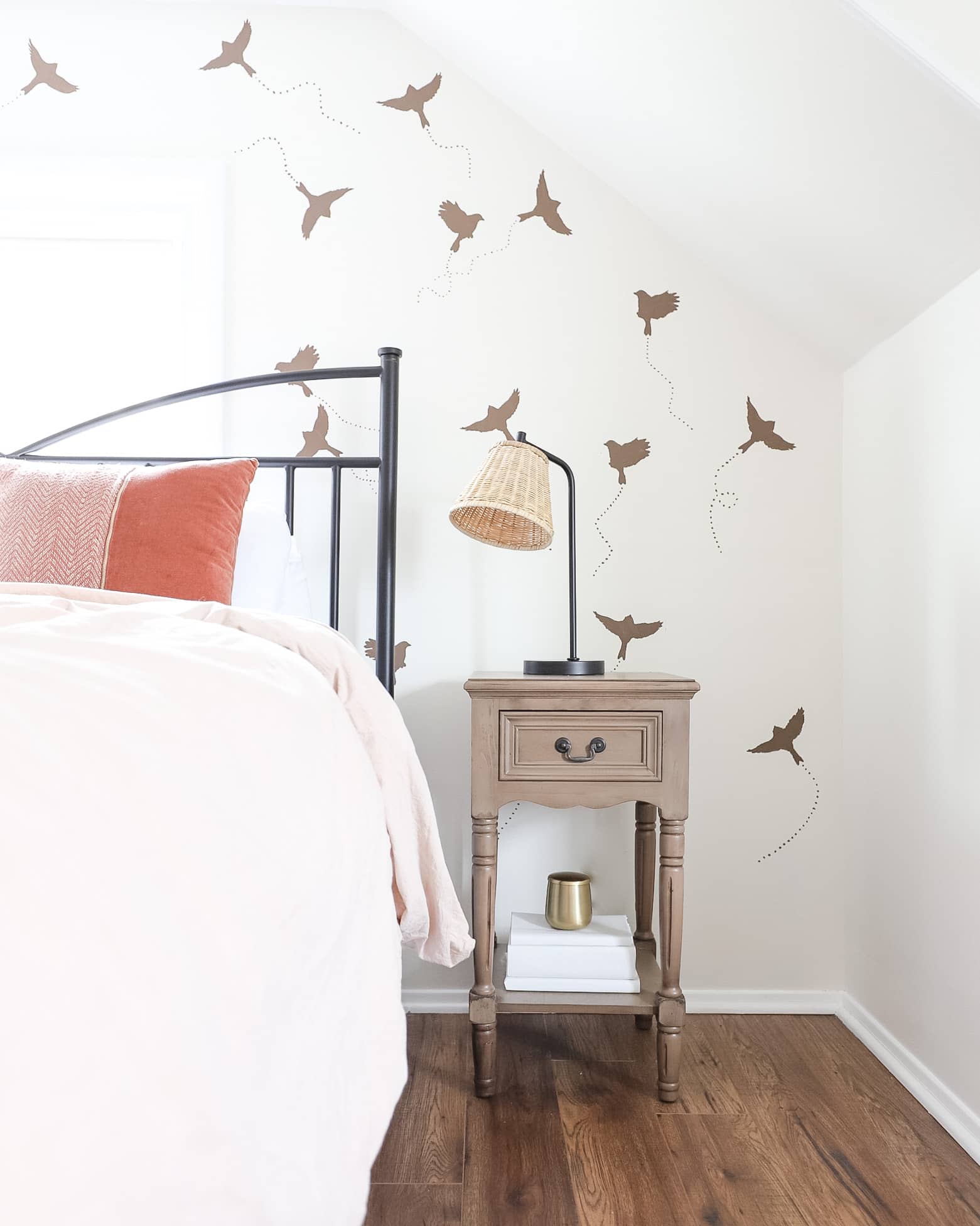 So after finishing up painting the guest bedroom a couple weeks back, I've been working on the below design board for the room. The design board reflects actual products that I plan to buy to style the room (or I buy something similar)! It's really so I can get a sense of the whole look together before pulling the trigger on anything. I also like to include actual photos of the room so that I can see the whole look & feel together.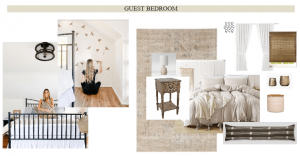 Bird Wall Stencil / End table / Rug / Lumbar Pillow / Lamp
Gold vases / Woven blinds / Curtains / Duvet Cover
I also am considering this other option for the rug (that's striped!) in which case I would likely change the lumbar pillow choice so it's not stripes on stripes.
I also bought this lamp today that I replaced out for the one in the design board! Unfortunately the one in the design board arrived broken and there are no others in stock.  But, I love the woven look of this one – I think it adds so much character and think it will stay!
Let me know your thoughts or questions on the design in comments.