How I Style my Fireplace Mantel & Other Tips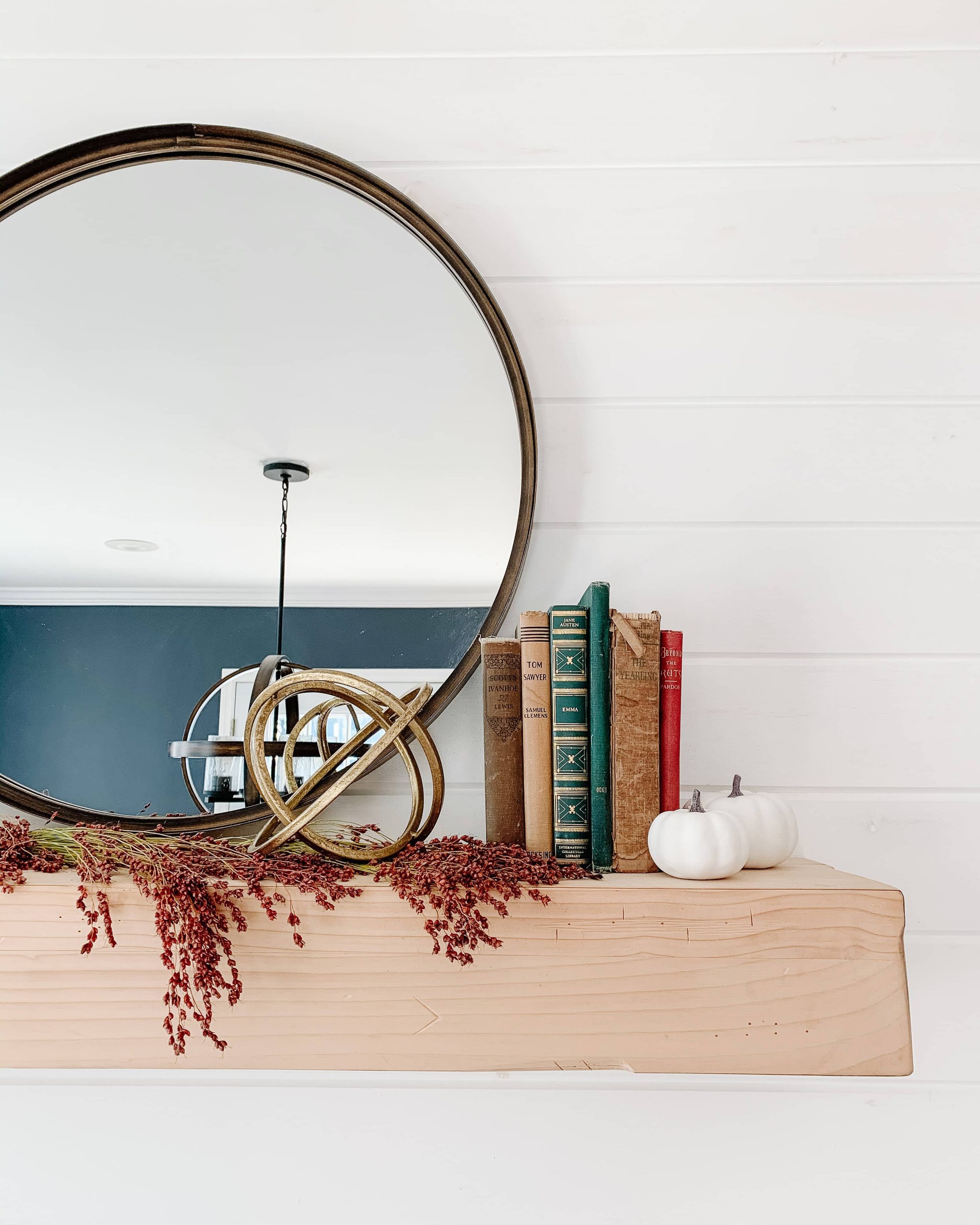 About a month ago in my Instagram stories, I did a step-by-step of my thought process for styling my kitchen floating shelves – where I place certain items, and why. I thought it would be fun to continue that trend and do the same for my fireplace mantel as I decorated it for Fall.
G E T  T H E  L O O K:

Here are my top tips for styling a fireplace mantel:
find a large focal piece to hang on the wall above it – it should cover at least 2/3 of the mantel base (mirror, art, etc.)

if your styling is asymmetrical (like mine), make sure you're balancing out both sides. You don't want one side to appear heavier with more/ larger objects
start outside (with tall objects) and work in (with shorter objects). Varying heights look best
group smaller objects in 2's or 3's
alternate materials you're using (glass, ceramic, brass, wood, etc.) for more interest
create layers: stack candles on books or lean a picture frame against the focal piece
having a plant hanging over the edge of the mantel creates more interest
Check out the photos below for my exact thoughts when styling my own mantel ..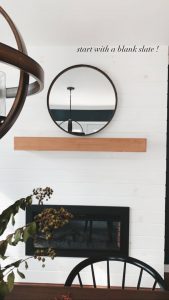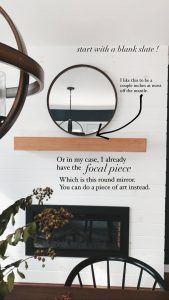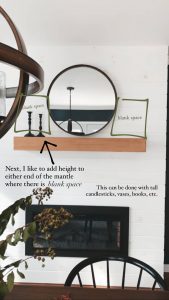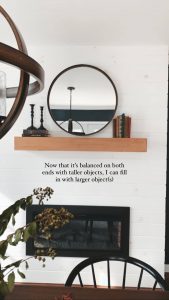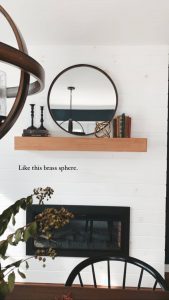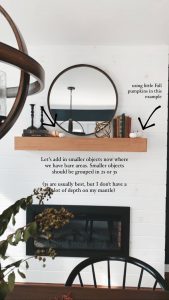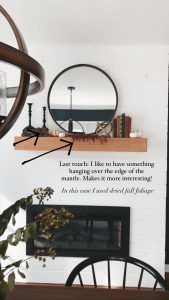 And then here's the final look :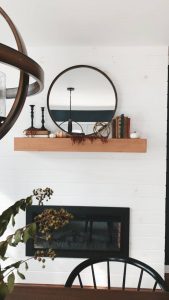 My sources:
Fall foliage is "Fall Accents" bundle from Trader Joe's
Vintage books are local finds on Facebook Marketplace (similar linked above in "Get the Look")
Brass sphere – HomeGoods, Candlesticks- Bed, Bath & Beyond (similar linked above in "Get the Look"
Let me know in comments how you might differ in styling your mantel !