My Bedroom Update for Fall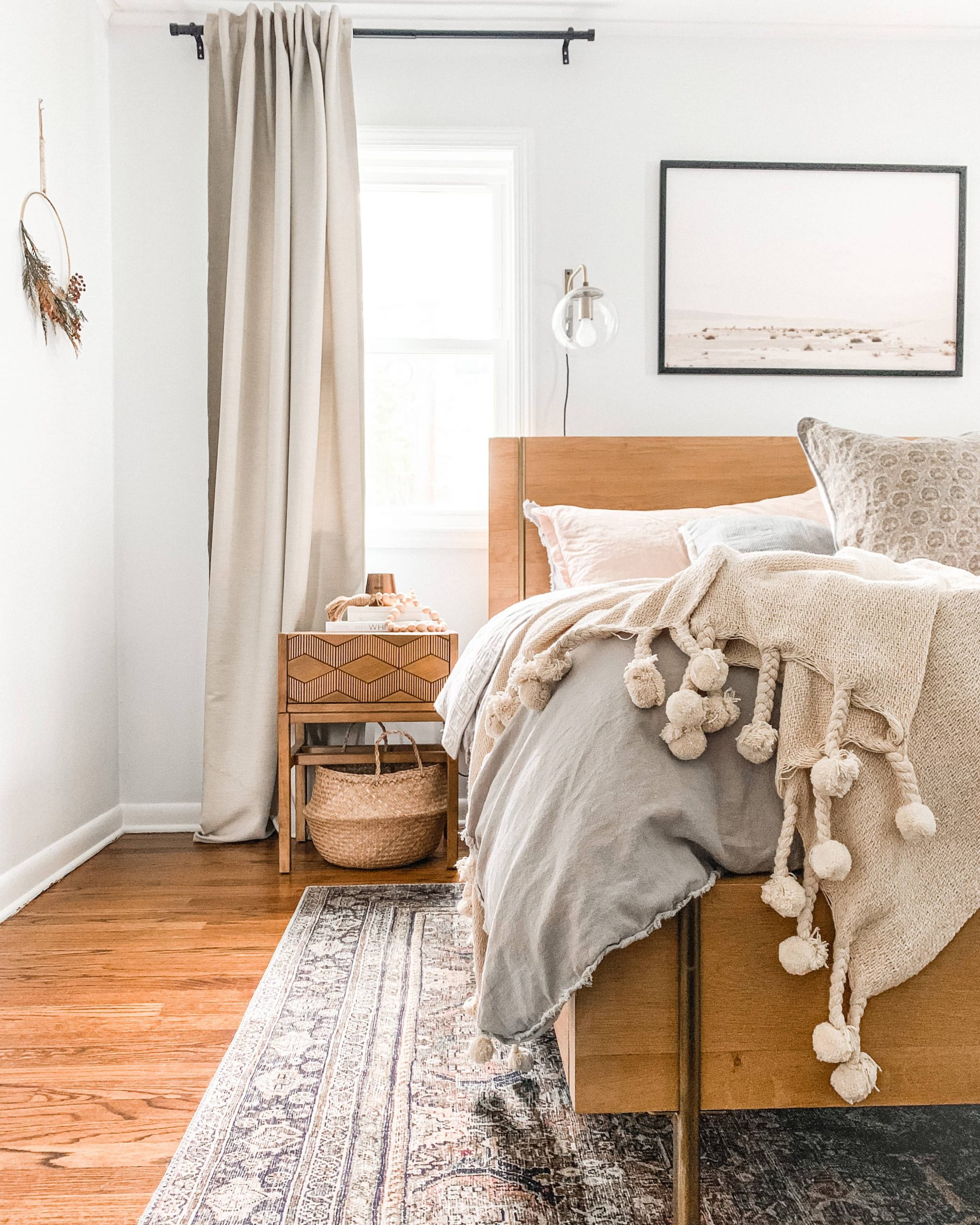 I've been slowly going room by room decorating for Fall!  It's been fun, and if you know me, I am one for subtle seasonal decor. This week I decided to tackle our master bedroom – and even moreso than any other room this one I didn't want to go too crazy with the updates.
G E T  T H E  L O O K:

I thought about updating the art on the wall behind our bed to a fall landscape, but I decided against it after playing around with photos to visualize it in the room. I felt it made the room feel a little too dark for my liking, especially since this piece is the focal point. Instead, I created a little "half" wreath using fall foliage  from Hobby Lobby and I love how it turned out! It's the perfect little piece to bring some Fall in here. (I will write up a separate post on how I did it!)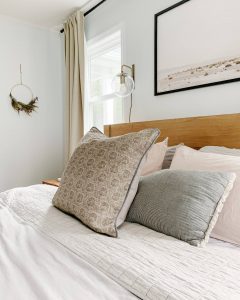 Next, I focused on the bedding. Namely, the throw pillows, but you can also swap out throw blankets or add quilts to your bed to update for the season. I used to have a cream colored focal pillow that I swapped out for this darker blue, patterned pillow from Pottery Barn. It felt like the perfect touch of darkness in here without being too overwhelming.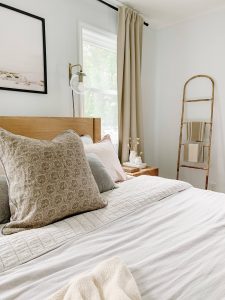 Next on the nightstands, I replaced all of my greenery (eucalyptus!) with dried foliage like this one from Target. I also switched my candles to Fall scents (this one is Harvest by Magnolia Home).
And for this corner over here, with the mirror that I use to get ready in the mornings, I added a couple black tea light candle holders to the wall and changed out the pillow on the stool from white to this soft brown boucle one.  Warm materials like boucle, sherpa, velvet and knits are an easy way to transition from Spring/Summer to Fall/Winter.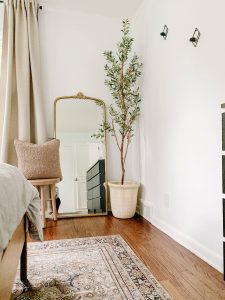 My overall suggestions for decorating a bedroom for Fall:
add cozy seasonal candle(s)
swap out throw pillows and blankets to darker hues (maroons, browns, rust/burnt orange, even darker blues – like I did), and warmer materials (knits, boucle, sherpa, velvet)
replace green foliage with dried foliage where possible
update art/ prints to fall scenery where it makes sense
add neutral pumpkins or wreaths to be a little festive !