My Guide to Throw Pillows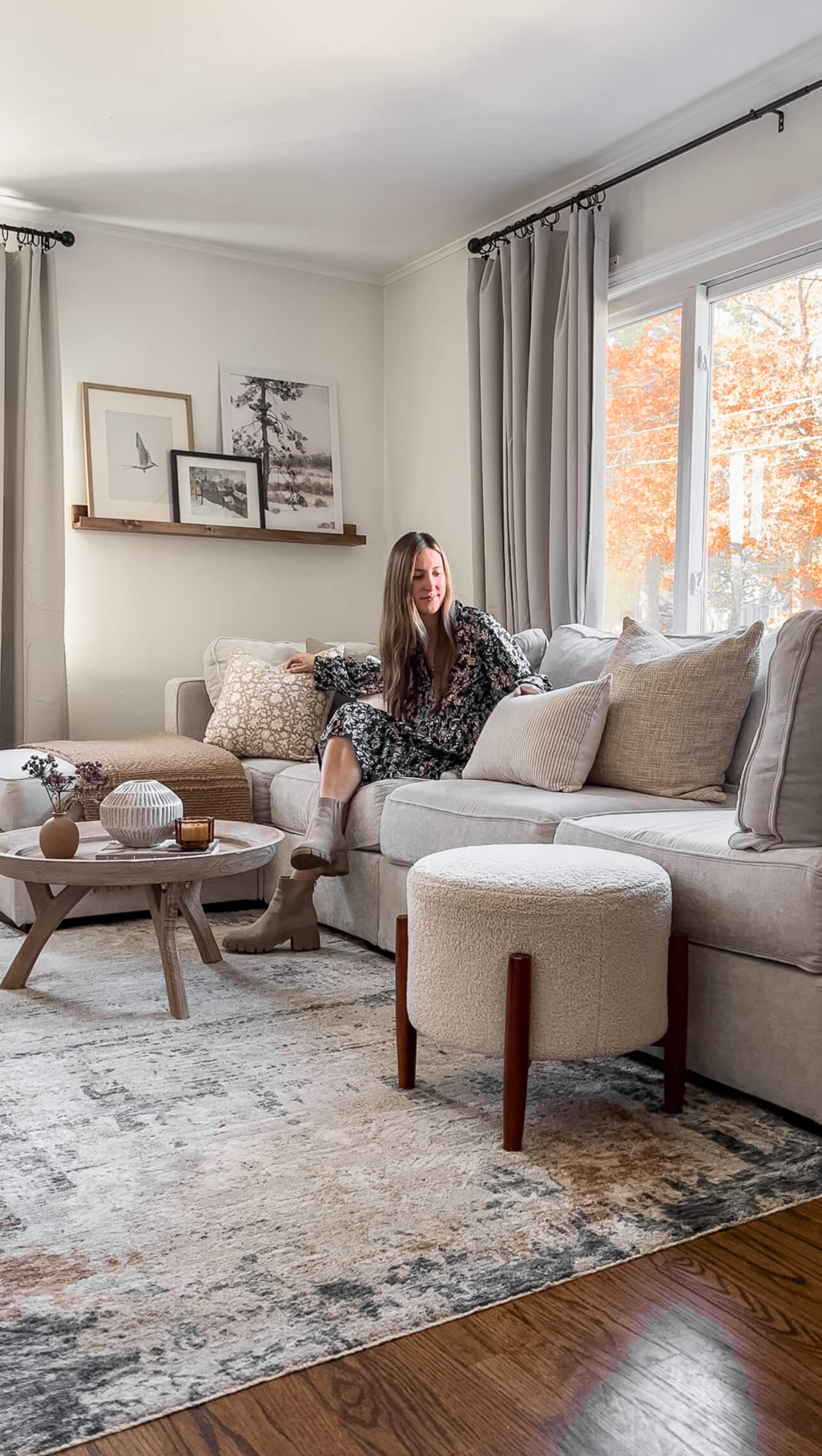 Throw pillows can be tricky to plan for. They're pretty much a must in the living room and bedroom, but sometimes finding the perfect style combination can be tough. There's also much more to think about – what sizes do I get? What inserts do I buy to get the perfect fluff look?  This post will guide you through all of those questions and give you some splurge vs. budget-friendly combination ideas to look through!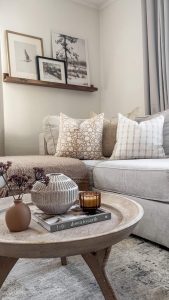 Throw Pillow Style Combinations: My Rule of Thumb
I'd like to introduce you to my easy rule of thumb when I style throw pillow combinations. It's not a hard and fast rule, but if you stick to this I guarantee a great pillow combination every time!
MY THROW PILLOW RULE OF THUMB:
Pair 1 monochrome but textured pillow (boucle, linen, etc.) with
+ 1 simple pattern pillow (stripes, window pane, plaid, etc.)
+ 1 interesting pattern pillow (floral, etc.) 
Other considerations:
** Pick colors that are in the same family or include bits of the same colors. For instance, your simple pattern pillow might have a brown stripe, that ties into a brown flower on the interesting pattern pillow. And you might add a beige colored textured pillow, that's in the same family as the brown.
** If you're only doing a duo of pillows, I would combine the monochrome/textured with either the simple or interesting pattern.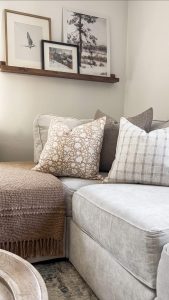 Below are some pillow combinations ideas that you can shop from. You can click the image to shop:
S P L U R G E :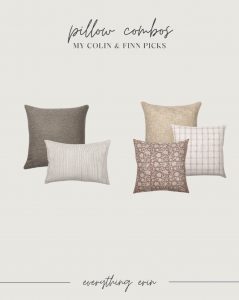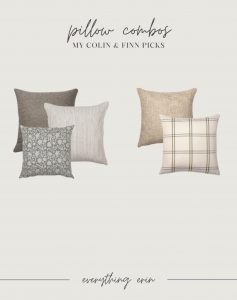 S A V E :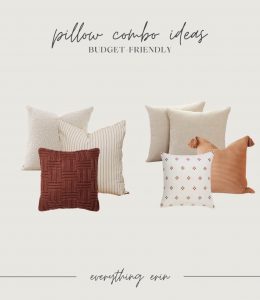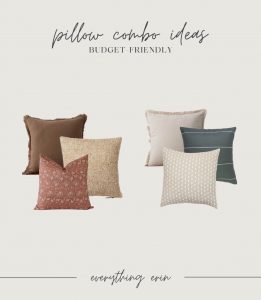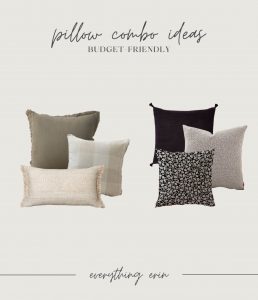 What about Sizes?
When picking sizes for your couch or bed, I like the bigger in the back (typically the monochrome texture one), and to size down for the front one or two. This is so you can see the one in the back peeking through.
For instance, you might pick a 22×22 pillow for the back, and two 20×20 ones in front.
If you're thinking about including a lumbar pillow (rectangle instead of square), it will always be smaller and sit in the front (I.e. 20×20 square in back, 14×20 lumber in front).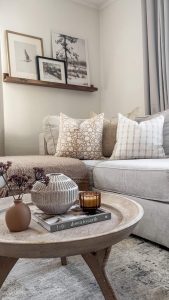 Don't forget about the Pillow Inserts..
To get that high end/ designer look for throw pillows you want the fluffy "karate chop" look – where the top comes to two points on each end and the middle is sunken in. To get this you literally karate chop the center top of the pillow (no joke!), but you need the right kind of pillow insert for it to look right and keep that form.
I've tried a few different kind of pillow inserts over the years, and I've found a down or down alternative will get you that. My favorite pillow insert is linked below, the one I use in my living room.
Click here for the best throw pillow insert! From Amazon, under $30 and over 50 size options.
Pro tip: If you buy a pillow cover that already includes the insert, level it up by replacing the insert with a down alternative one! I guarantee it will make it look more designer.