My House Hunting & Budgeting Experience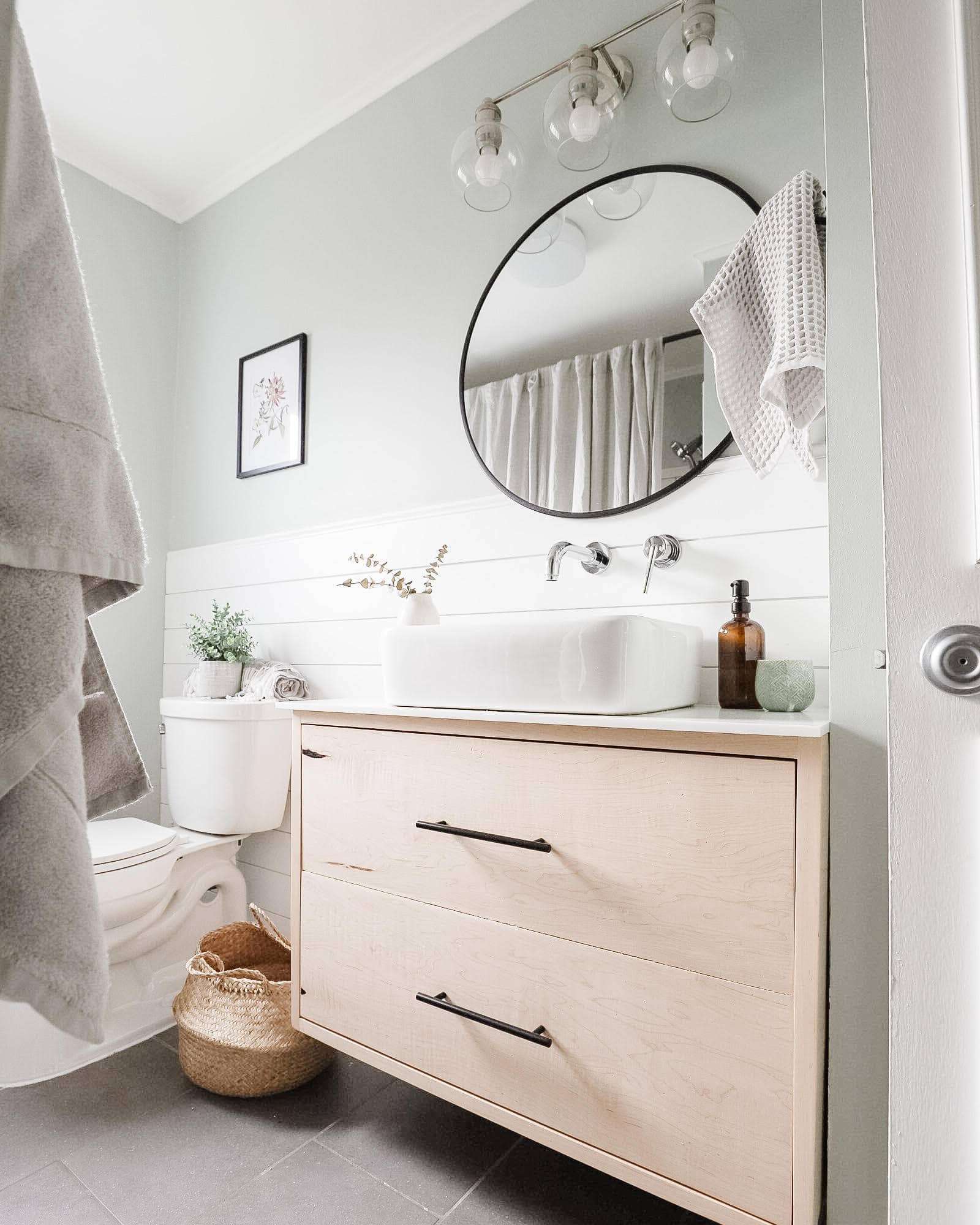 Zack and I started hunting for our first home in the fall of 2018. Our wedding was earlier that year in June,  we took the summer off to relax, and then really started getting into the process in the fall. I had no idea what we were getting into! It was definitely a little stressful because the areas we were looking in were very competitive, with homes being on the market for only a couple days and bidding wars every time. We would go out with our realtor probably 1-2x per week, and I lived on the Zillow app to see new listings as soon as they were posted. And as far as our house budget, we had a decent amount of savings from our past and our wedding – but not nearly as much as we would have ideally liked for the areas we were looking in.
So as we were looking at homes with our realtor, we set out to to save as much as possible. We wanted a decent down payment for a few different reasons: a lower monthly mortgage, no PMI, and we heard more down meant our offer may be chosen over others with the same offer. With the competitive bidding wars, we wanted every edge to get a home we liked.
It took us 6 months to find the one! And we were outbid on two houses before we ultimately got this one. We are so glad that the others did not work out though, because looking back we like this one a lot more than the others we had bid on.
To help us save, I created excel budget sheets that organized how much we spent monthly on food, bills, auto/gas, going out, etc. and how much we should save each month to get us to our goal. We made realistic budgets for ourselves and stuck to them. Even just laying out all of our expenses like that helped us see what is / is not important and we were more mindful of our spending. (We looked at our eating out expenses and were like what?? Why!). You'd be surprised how much you can cut back when you really try.
I am enclosing the template for my excel budget sheets HERE if you'd like to try using them.
Regarding finding the right house, people told me this and I didn't believe them until it happened for us but when you find the right house, you will feel it when you see it! Everyone has their list of "must haves" and the rest you kind of need to be open about. No house is perfect. There's almost always going to be some work you need to put into it (even new builds may not have the colors/character you're looking for!). The important thing is to make sure it has good bones (newer/updated roof, plumbing, heating/cooling systems, etc), unless you're up to putting that work into it. Our house was recently renovated inside but the outside – landscape, yard, driveway – needed a ton of work. But we were up for that!
One other thing that helped our case for the bid on this house was writing a personal letter and including that with a couple photos (of me, Zack and Sonny) in the offer. I am enclosing our personal letter HERE as well, in case it is helpful for you!
Drop any house hunting / budgeting questions below, and I'd be happy to answer / help with what I can! I'm definitely not an expert, but can explain in more detail my experiences.