Simple DIY Easter Basket Name Tag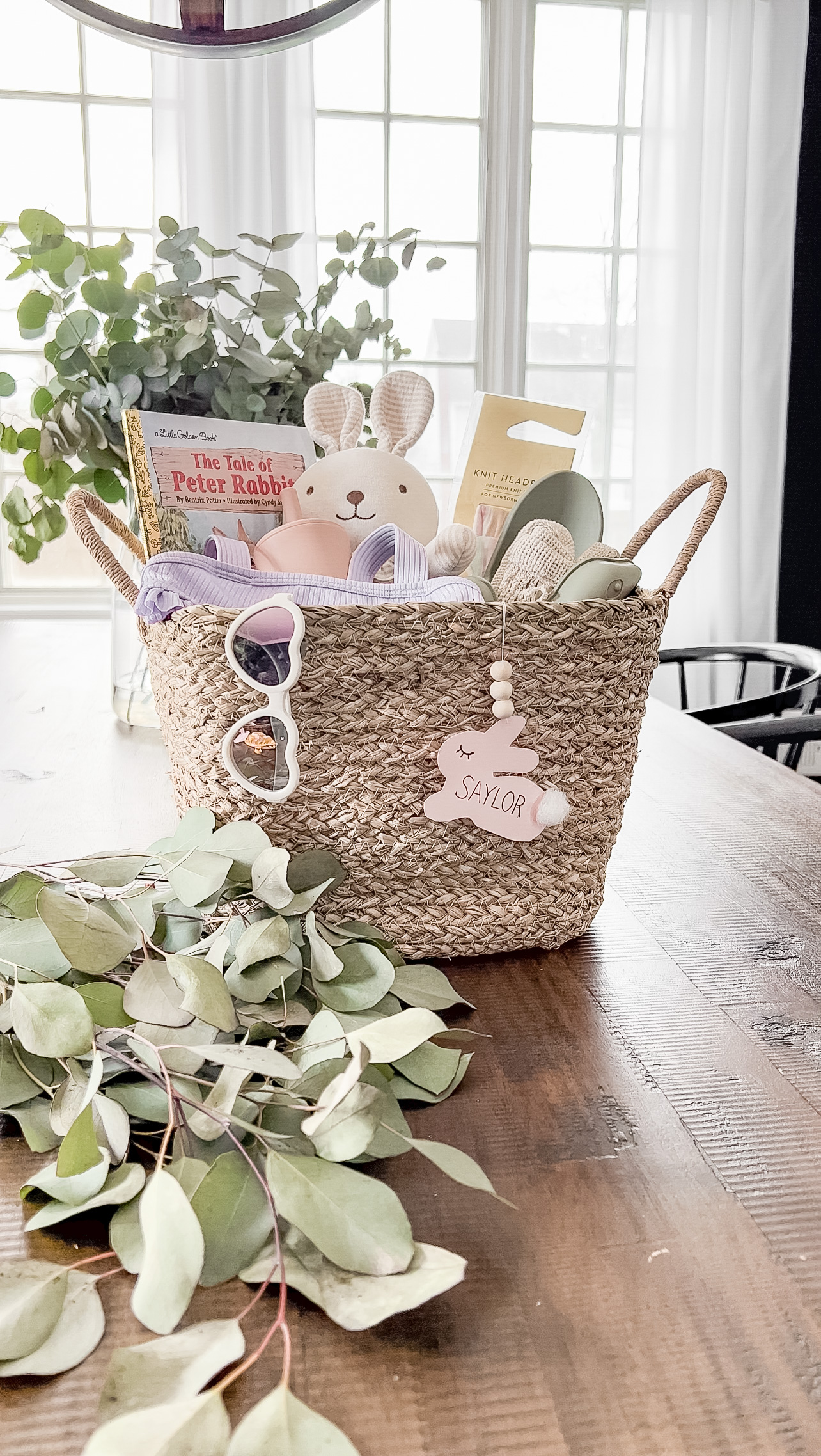 This year is my first year making an Easter basket! For baby Saylor of course. I actually really enjoyed piecing together some cute Spring/Summer baby finds for her basket!
I definitely considered buying a cute, custom name tag to finish it off from Etsy. But, I know I'm likely going to want to switch things up year to year for her anyway, and I thought to myself, well couldn't I just make a simple one myself with some supplies I already had?
Using the bunny stencil I had created for Saylor's nursery mobile last year (see my IG stories highlight "DIY mobile" or the past IG Reel!) — I was quickly and easily able to piece this together. For $0! Everything I had on hand and you likely do too.
Click the link below for a printable free PDF copy of the bunny stencil I made so you can recreate this tag yourself if you're making a basket!
Bunny Name Tag Stencil from Everything Erin