Rookie of the Year: Our 1 Year Old Boy's Baseball Birthday Party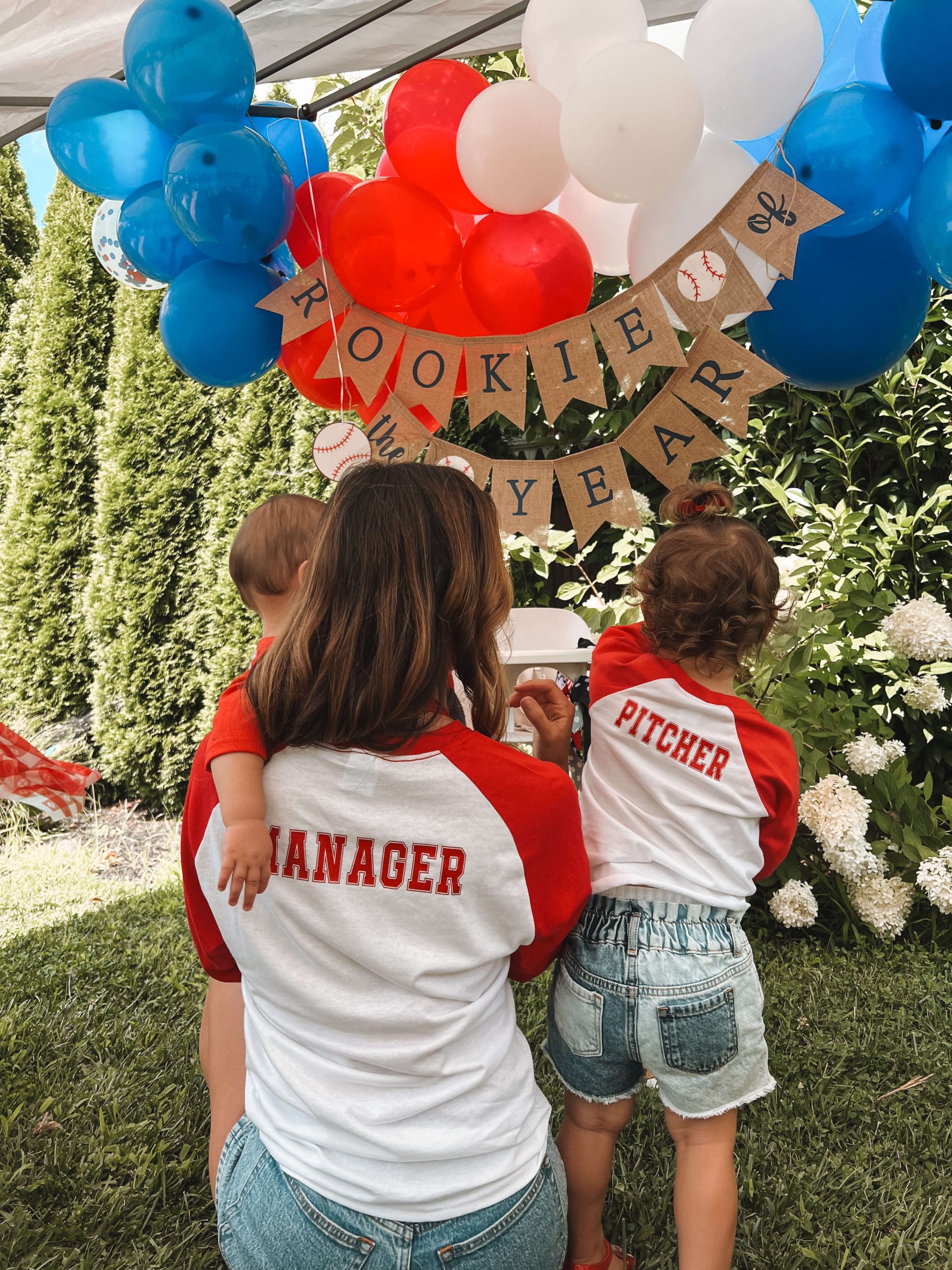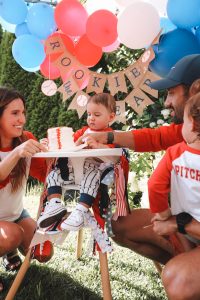 Our little guy is officially ONE! We can hardly believe it – this year flew by in a flash. To celebrate his birthday, we threw a mini baseball bash theme party for our "Rookie of the Year."
Thankfully the weather held up this time, and we hosted it poolside at my mother-in-laws. It was the most beautiful day – not too hot and our family really enjoyed sitting outside, eating good food and playing with the kiddos.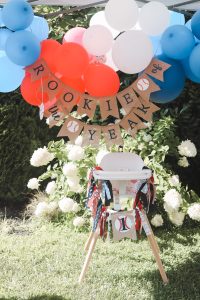 I got the idea for the theme off of Pinterest, and it was SO simple to put together. Many of the pieces I ordered off Amazon so they were inexpensive and arrived quickly. We replicated a lot of the setup (tent, tables, etc.) that we did for Saylor's First Bee-Day party last year. See the post on that theme here, it was such a cute theme for our girl!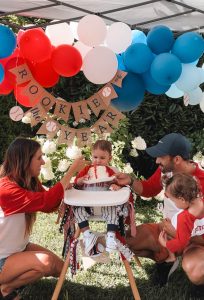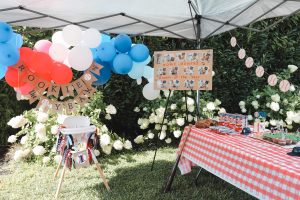 the decor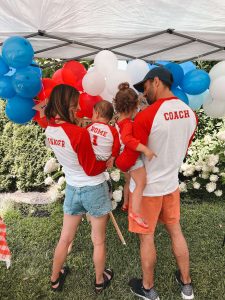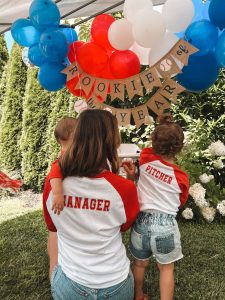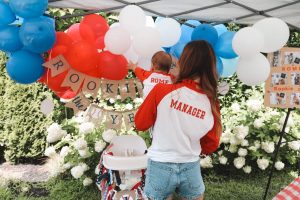 the outfits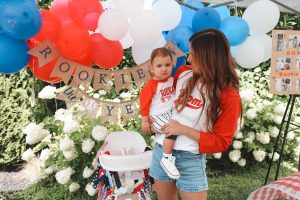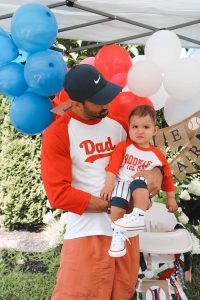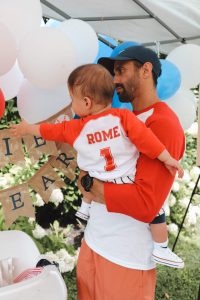 The balloon arch was easy to do but time-consuming! The kit comes with a string that you attach the balloons to, and then I used fishing wire to hang it from the tent. I used this electric balloon pump to blow it up.
We really focused on the tent area for the decor, with the dessert table and Rome's high chair front and center.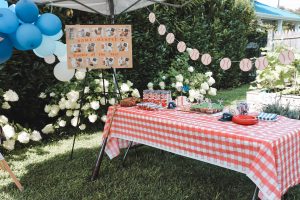 the dessert table
Baseball field cupcake cake by @eatcake.bemerry
"baseball bats" chocolate covered pretzels by @eatcake.bemerry
Sugar-free Baseball smash cake homemade by my mom (cake recipe here and whipped cream icing with sugar sub)
Mini Yankee hats from Dicks Sporting goods
Baseballs from Dicks Sporting goods
Baseball glove & bat vintage hand-me-downs in the family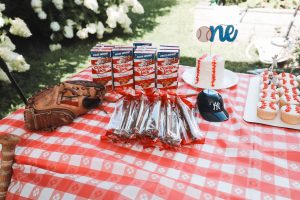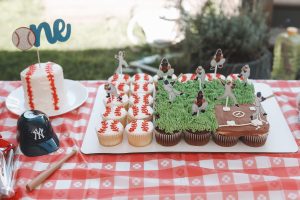 As a keepsake, we had everyone at the party sign a baseball for Rome. It will be something that he looks at and appreciates when he is older!
Comment below if you are thinking about doing a baseball theme too.