2022 Goals & Home Project List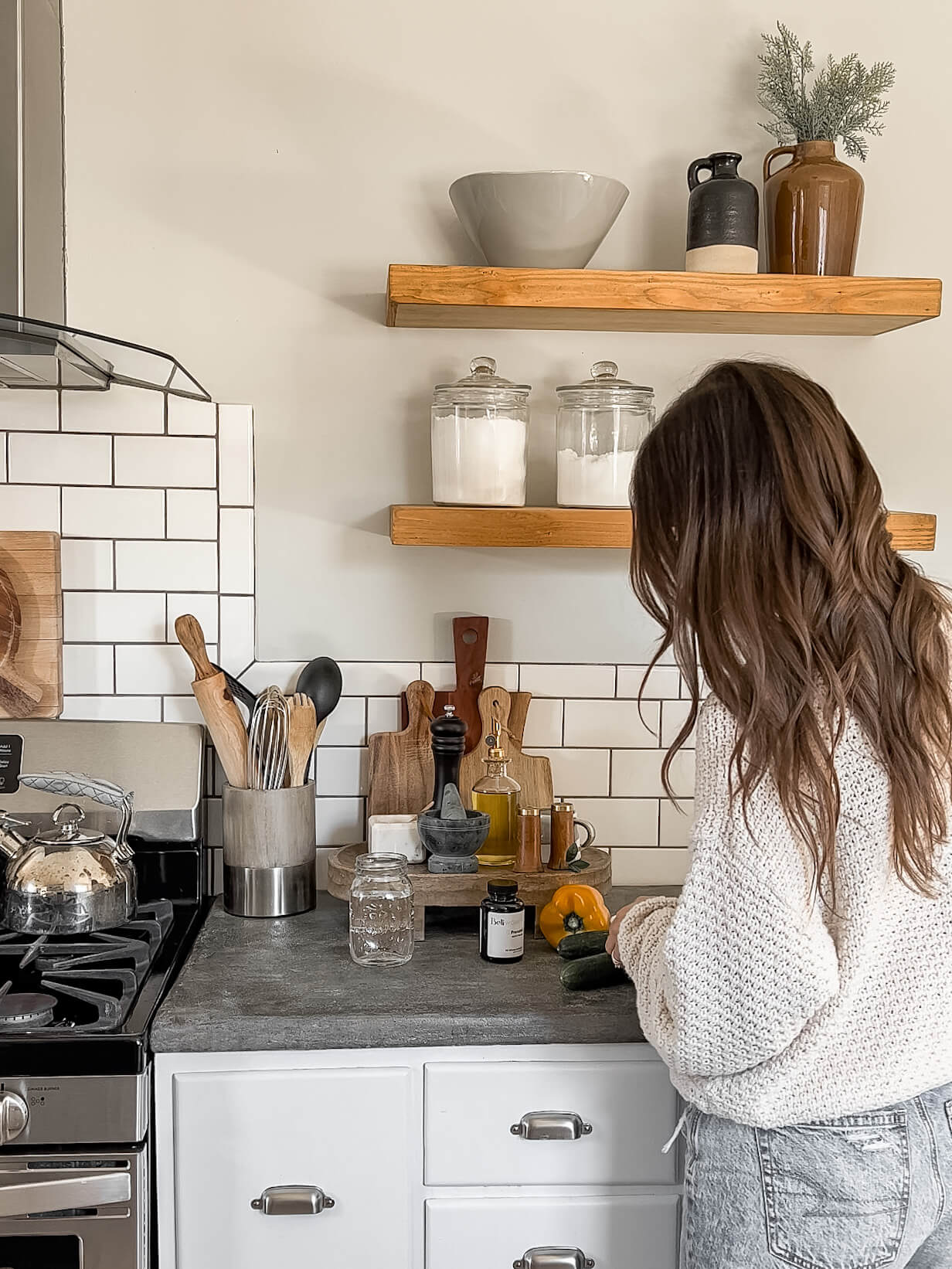 I love a good reset at the beginning of the year. I took a lot of time in between the holidays for myself, to reflect on 2021 and prepare for what I want to work towards in the coming year. What are my goals? And what steps do I take to reach them?
I decided to categorize these goals into three categories to simplify things for me: Family, Health and Home. All three of these things are so important to me and I knew I wanted to focus on them.
*special thanks to Beli Baby for sponsoring this post*
FAMILY 
We are officially a family of four going into the new year — me, Zack, Saylor and Sonny! This is the first year of Saylor's life, and I want to make sure it's full of experiences and memories. Even if she doesn't remember, there will be tons of pictures and videos to prove it :-). And of course we will remember! That means being intentional about planning family outings and activities. We already have our first family vacation planned in February. And aside from that, my goal is to make the most of every season or holiday with her next year. That means getting out of the house as a family whenever we can (as much as possible during these times). Trips to the beach, spending time with Grandma's/ Grandpa's/ Aunts/ Uncles, the best first birthday (what should we do?!), and everything else in between. Also, as Sonny is getting older (he's turning 8 next month!), we want to make sure he is living his happiest, healthiest life too. Overall just lots of family time and experiences together!
HEALTH
My body took a beating in 2021 to say the least! Pregnancy is no joke lol. In terms of health I want to get my body back into the fit shape it was pre-baby. I've already made some strides, but I definitely have a ways to go. This starts with consistent exercise. Thankfully our little gym at home is complete for that piece.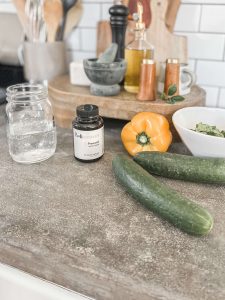 On top of that, I need to fuel my body with a healthy diet and the right vitamins and nutrients. First, I am continuing my reliable prenatal vitamin by Beli. Beli Prenatal vitamins are packed with nutrients that supports you and the baby before, during and after pregnancy, as well as promote fertility/ egg quality for conception. It's a new year and although there's no plans for another baby just yet, I want to make sure I'm receiving all the right vitamins to aid in getting pregnant when the time comes and still healing my body from the depleted nutrients from pregnancy. As you know, we needed fertility assistance the first go around and I am hoping that things will be different in the future.
I love that their vitamin is vegan and allergen free, and contains optimal amounts of Choline, Folate and B Vitamin. It has a minty taste/essence to it too, which is gentle on my stomach. I feel good knowing that I'm getting a high impact daily vitamin that takes care of ALL stages of motherhood. They also offer Beli for Men prenatal for a men's supplement too, because we all know it takes two.
If you're in the market for a new prenatal vitamin, you can use my discount code "ERINKN15" for 15% off your purchase of Beli Prenatal.
As far as my diet, I've signed up for grocery home delivery lately and MAN is it a game changer when you have a baby. It will help me stick to a solid healthy meal plan each week with lots of organic veggies and fruit and minimal animal products.
HOME
Home is where the heart is. And not only is it where our family is making the most memories, it's also become a huge passion of mine to turn this house we bought a couple years ago into a cozy, happy home. It's a modest house but I am so grateful for it and how far it's come. Each project we've completed over the last 2.5 years has allowed it to feel even more like our home and we enjoy spending our time here and making memories as a family.
Below is a shortlist of projects I'd like to tackle this year. I'm looking forward to these and sharing the progress with you all:
1. New Year Organization
I've already tapped into this project a bit! By setting up additional storage in our basement and dining room. Up next is Saylor's clothes in the nursery and our bathroom closet which has turned into a disaster!
2. The Playroom
As Saylor gets older, we need this space for her to be able to explore and play! I've already started this project last year, but aim to finish it up early this year. Here is the mood board I developed.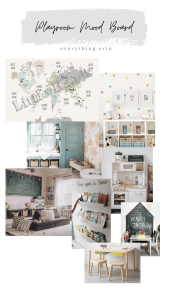 3. The Living Room TV Wall
Now that we have a Frame TV and new media console, I've been wanted to do something playful with this wall to be more impactful. More ideas to come on that.
4. Fireplace Update
I love the little fireplace we have in our dining room. But I've been feeling like the shiplap and light wood mantel could use a bit of an update! Maybe a plaster finish over it and a slightly darker stain? This is a fireplace design I really love: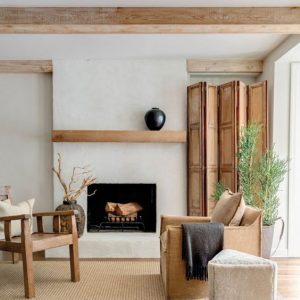 5. The Guest Suite
We have a small guest bedroom and bathroom upstairs! And although it's in order, I never really finished the design in there. It's not priority, but this is on my list to do this year. No inspiration just yet, but I will share some ideas later this year.
I'm excited to get started on them all and bring you along on the journey!