A "Two Fast" Truck Birthday Party for our Two Year Old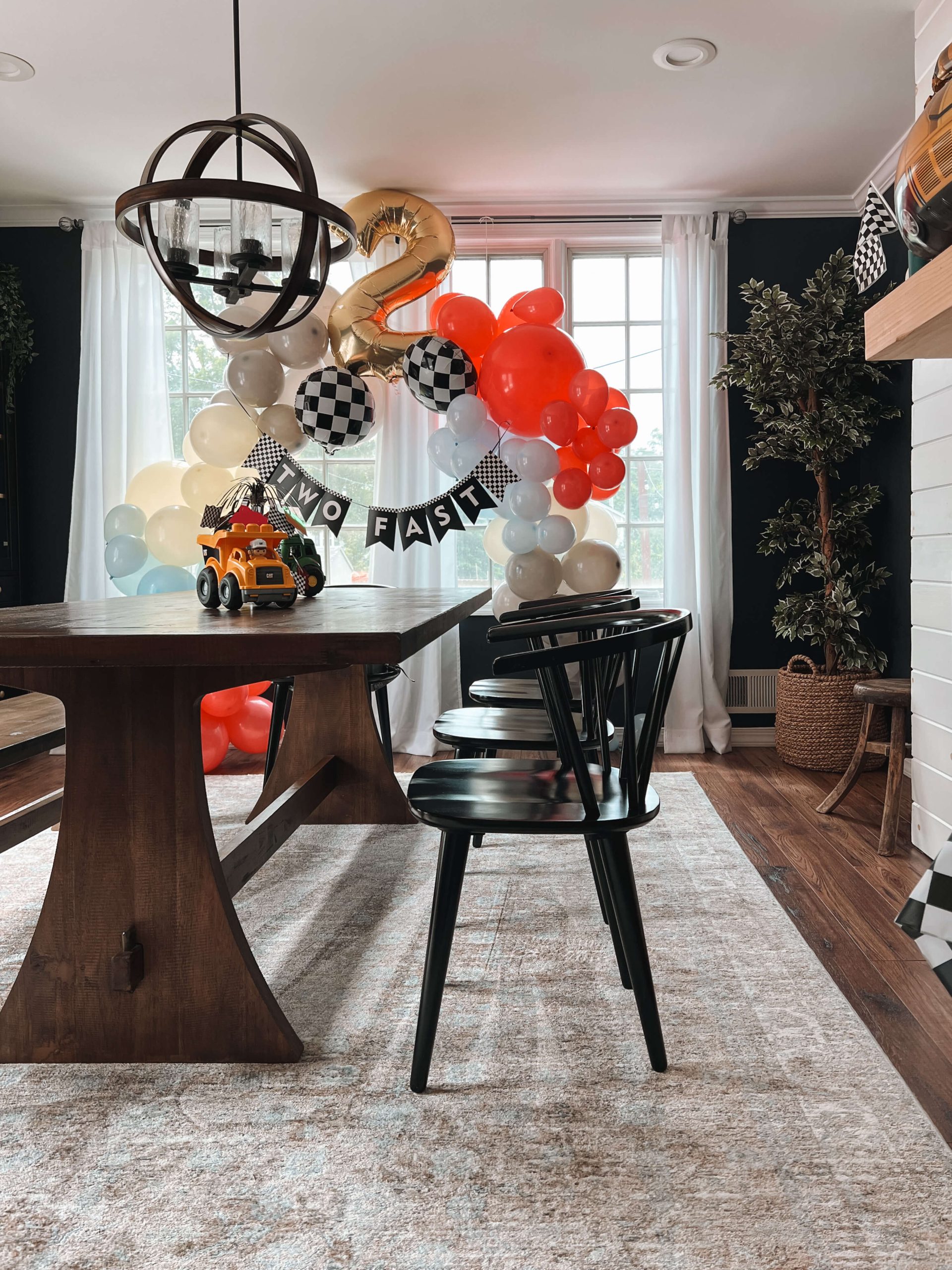 A rainy day in July did not stop us from having a blast at Saylor's 2nd birthday party. Our little girl is beyond obsessed with trucks – such that she talks about them daily and always has her eye out for ones that pass our window! So, to put the biggest smile on this girl's face we decided to make her second birthday party a Truck theme! And last minute, we had to shift the party from outdoors by the pool to indoors due to the weather.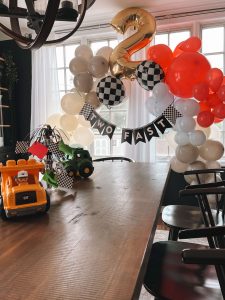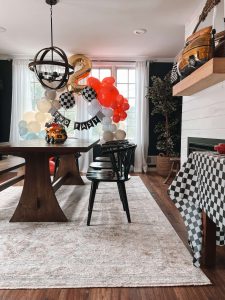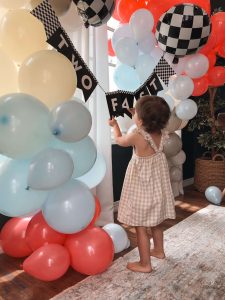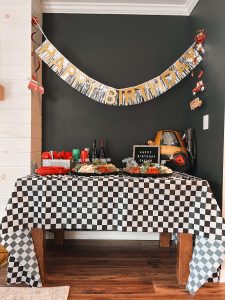 Party Supplies: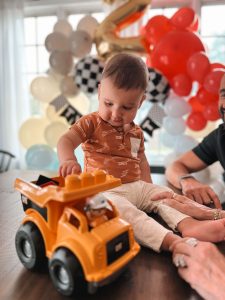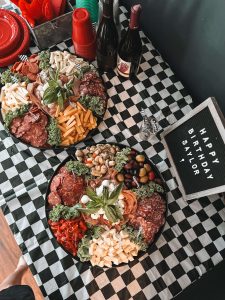 The balloon arch was easy to do but time-consuming! The kit comes with a string that you attach the balloons to, and then I used string to hang it from my window curtain rod.
The decor became a blend of race car and construction trucks – black, white, red, blue and yellow colors.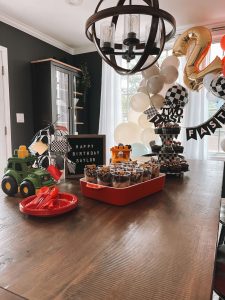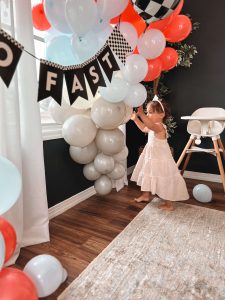 The desserts were a hit for the kids at the party! I kept it pretty simple.
Desserts:
Road cupcakes – chocolate cupcake mix, dark chocolate icing, yellow icing to make the road dashes & truck/check flag toothpicks
Construction "dirt" – I followed this recipe using chocolate pudding, cool whip and smashed Oreos with a gummy worm inside. Then topped with the construction truck toothpicks.