First Family Vacation + My Baby Travel Essentials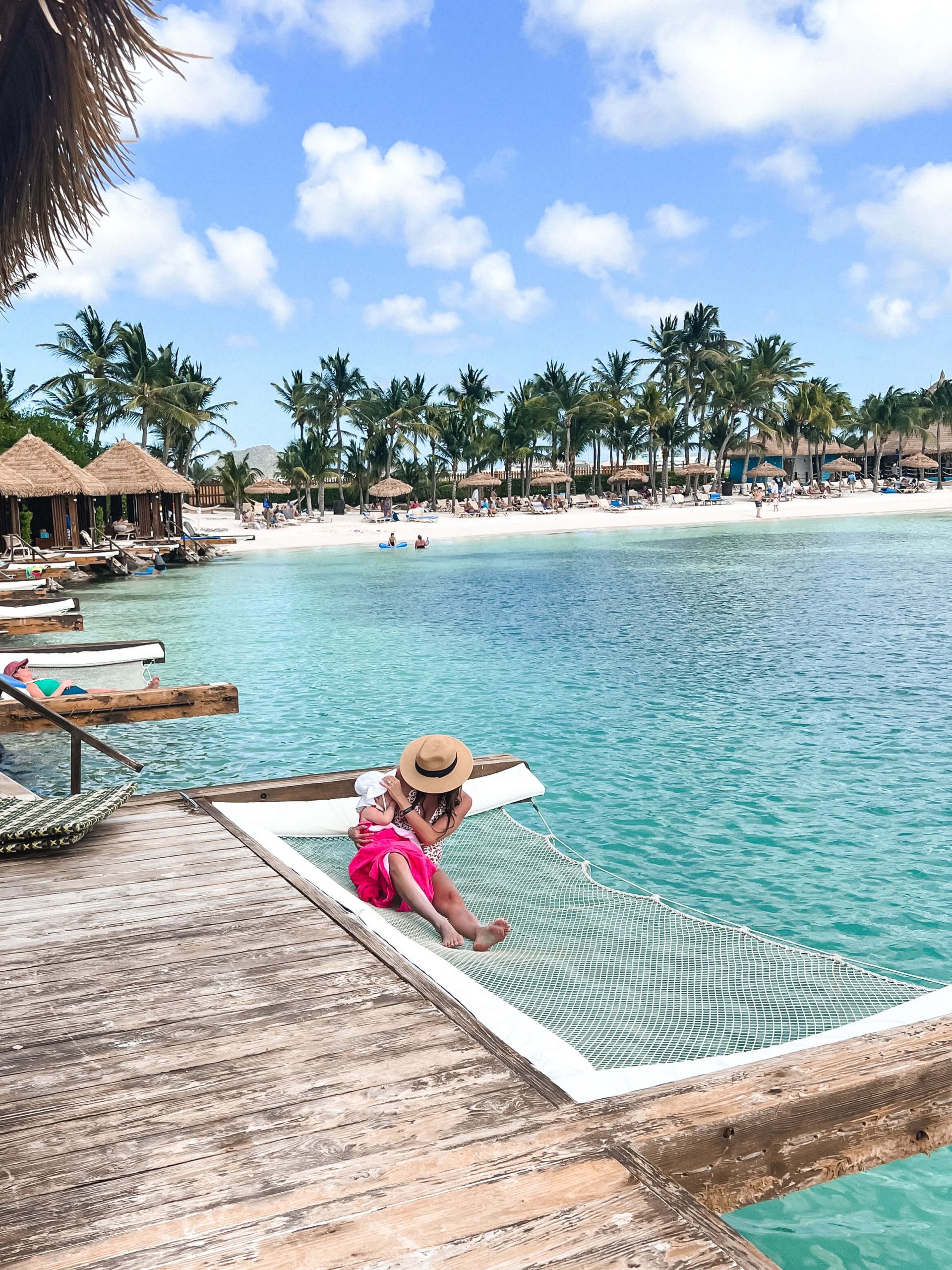 About a month ago we went on our first family vacation to Aruba! It was just me, Zack and Saylor on our first big trip out of the house. Before the trip, we hadn't even really been out to a restaurant with Saylor yet! So going into it we (or should I say I :-)) was pretty nervous about being prepared. What are the baby items that will make our lives much easier while traveling? Keep in mind, Saylor was 6 months old and just transitioning to some bigger-girl things (convertible car seat, seated stroller, etc.) -so there was a lot already that was new to me.
The trip was so much fun! And Saylor did amazingly. We did run into a hiccup of an ear infection when we got there (thank goodness Aruba has some nice urgent care centers!) AND she didn't sleep well all week (new environment and sleeping in the same room as mom+dad did not help). But otherwise she did nap well, eat well and overall enjoyed the sun, sand and adventure!
After returning, I put together this list of my must have baby travel items. We wouldn't have survived without them, and I highly recommend!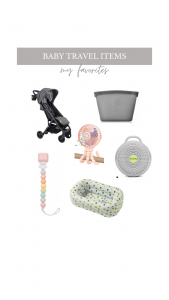 S H O P  T H E  P O S T :

1. Zoe Trip Travel Stroller – we quite literally relied on this stroller the whole trip! Through the airport (checked it at the gate), all over the resort (our morning walks, naps in the daytime) and out to eat at restaurants too (where there might not have been a great high chair available). It has a UV protected hood that pulls down very far for shade, which was sooo necessary with the strong sun in Aruba. It reclines with the pull of a back strap for a comfy position to nap. Has a little under storage basket. And easily opens/closes and folds up small into a rolling luggage looking piece! We got the luxe gray color. Can't stress enough how much both Zack and I loved this stroller for our trip! And it will be a great one to use at home too.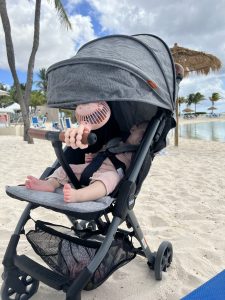 2. Silicone Reusable Sanitizer Microwave bag – ever wonder how you might sanitize baby bottles or pacifiers while on the go? I sure did before we went! I did a bit of research and found this reusable sanitizer silicone bag. I wanted to avoid the toss-away plastic microwave bags (plastic + microwaves are not a good combo!) so this was the perfect solution. All you need to do is add a bit of water to the bag (I add distilled water), seal it up and pop in the microwave for 3 minutes and it comes out steaming. You have to be careful taking it out because it is HOT but your items are nicely sanitized! We thankfully had a microwave in our hotel room so every night after Saylor went to bed I sanitized things from the day.
3. Inflatable Bath tub – my piece of advice when traveling with a baby, MAKE SURE you check if your room will have a bath tub or a stall shower! Ours had a stall shower, so I grabbed this inflatable bath tub off of Amazon after a recommendation from a friend. We bathed her in this every night, I packed some small bath toys for her too!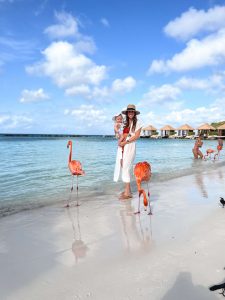 4. Portable Sound Machine – Saylor sleeps with a sound machine in her nursery! So she is used to the ocean waves crashing when she sleeps :-). This portable sound machine is so great for traveling, or even just for naps in the car! It has different sounds and you can adjust the noise level. We would tuck it into her stroller for naps and use it in the hotel room for overnight sleep. We truly things it help tune out other noises so she can get decent rest.
5. Mini Portable Flexible Fan – saying it was hot in Aruba is an understatement! We tried to find shade constantly to protect baby Saylor's light skin! And to help with the heat, we kept this fan on her too. We love this inexpensive portable fan from Amazon! The arms can wrap around pretty much anything. We attached it to her stroller often.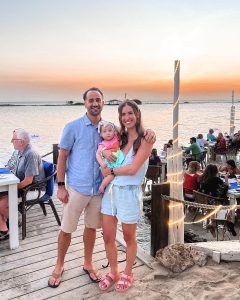 6. Pacifier clips – might have to call the Paci clips the MVP of the trip! Without them, we would have been washing her pacifiers constantly or simply just losing them. From on the plane to restaurants, etc. having the pacifier clip was so handy. We have bunch so just linking one type we have here.
Reflecting back, the one thing we would have done differently for the trip as far as baby essentials would have been to bring better toys / things to keep Saylor busy on the plane or out to eat at restaurants! The toys I brought were really basic and she just kept dropping them on the floor. In hindsight, I would have gotten something like this buckle/strap mat that might be more likely to keep her busy for a while!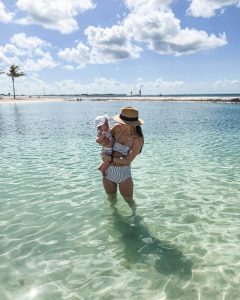 I hope this post is helpful for you and your future baby travels! You can always 'search' my blog for this post to refer back to it.