Mine and Saylor's Daily Routine approaching 12 Months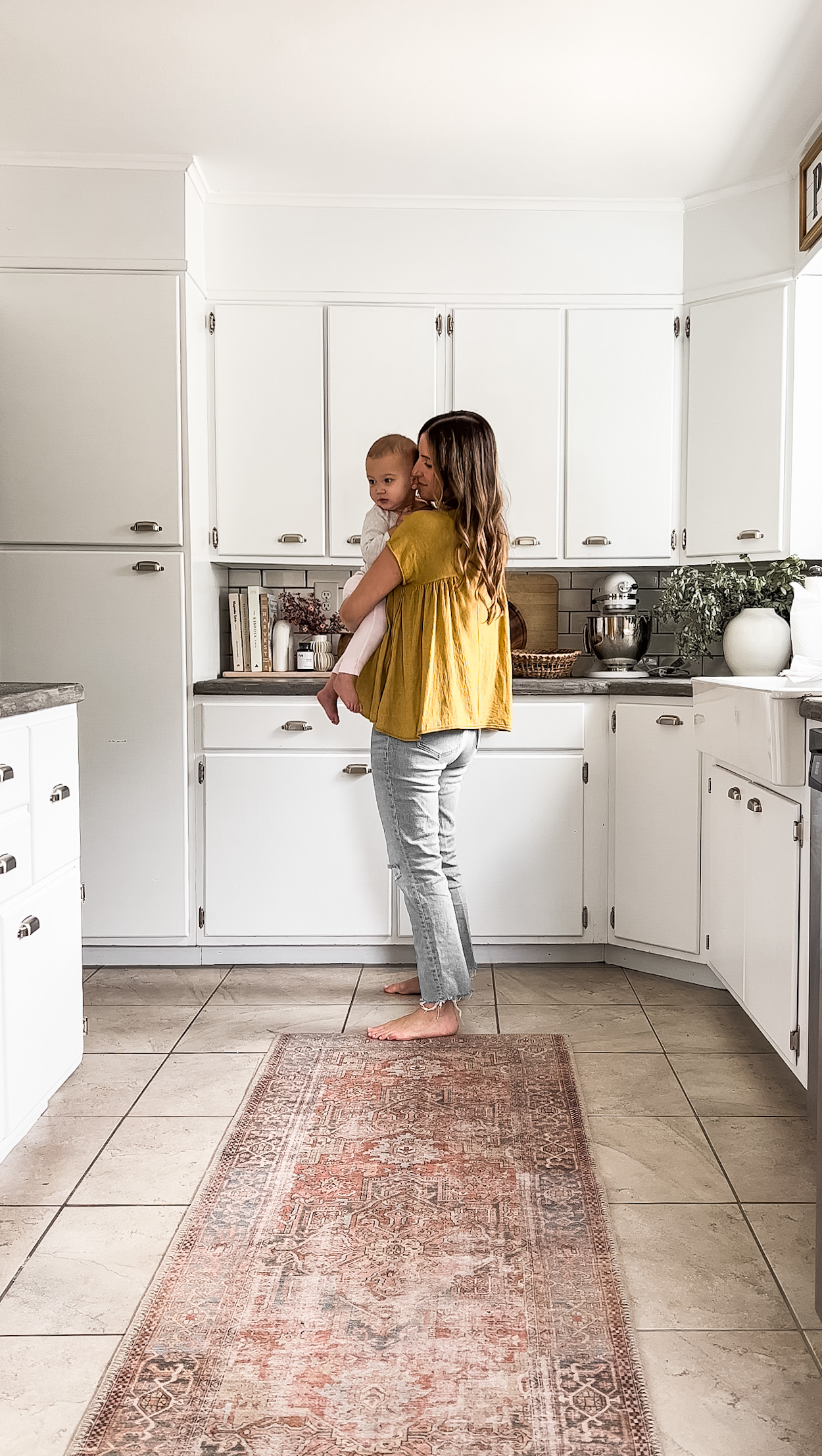 As I sit here writing this blog post, Saylor is asleep in the other room. I have to say as we near her turning 12 months (omg she's going to be a YEAR!), she is an incredible sleeper (and eater). And I do have to credit that to us keeping a daily routine, that has evolved ever so slightly each month as she grows.
At this age, she's getting 2 naps, 3 bottles, 3 meals and 2 snacks a day. And in between, I'm trying to keep up with her activities and play time (she is SO close to walking!) as well as take care of my own pregnant self. I just turned 28 weeks with baby boy this week, and I'm into the third trimester. I'm nearing the finish line and feel so unprepared for what's next lol!
In the meantime, I am also trying to live a healthy lifestyle to support my growing baby all while keeping Saylor healthy and happy too. It's a total chaotic balancing act sometimes! But I am managing and also credit that to our routines. Routines are SO important to keep you in check with the things you want to accomplish for both your mind and body each day, such as exercise and diet. And also to weave in all of the miscellaneous to-do's more easily.
*special thanks to Beli Baby for sponsoring this post*
Since I last shared my routine 7+ months ago, things have definitely changed as Saylor has grown and now that I am pregnant again. But one thing that has remained consistent as part of my routine is my prenatal vitamin by Beli. I have taken this vitamin all along my postpartum journey with Saylor, through conception, and now while pregnant with my little guy. I can say that Beli has supported me with all of the nutrients needed throughout these stages. It was important for me that Beli's prenatal vitamin promotes fertility/ egg quality, because of my fertility struggles with Saylor. I truly believe the prenatal, along with my toxin-free lifestyle changes, are what primed my body to be able to conceive this time around versus last time!
I continue to take Beli for Women Prenatal to support my growing baby's brain and development, and maintain a healthy energy for myself throughout the pregnancy. I love that their vitamin is vegan and allergen free, and contains optimal amounts of Choline, Folate and B Vitamin. If you're in the market for a new prenatal vitamin, you can use my discount code "ERINKN15" for 15% off your purchase of Beli Prenatal.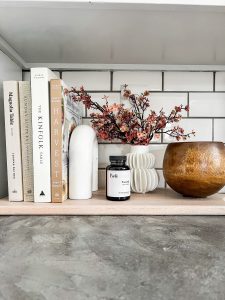 As far as my daily routine, here is a little outline of where it stands right now for myself and Saylor. I feel like we have Saylor's routine down pat! She thrives on it.
5:30-6:30 – Saylor wakes up
6:30 – Saylor has a bottle in bed with me and Zack, we take out her small toys so she can play and cuddle with us
7:00 – Unload Dishwasher, prep Saylor's food for the day (on school days), Breakfast for me, take my Prenatal Vitamin
7:30 – Zack takes Saylor to school, I walk or do some form of light exercise
8:00 – Shower, then I start my day of Work
(the rest of Saylor's day until 4:30 is at school)
8:00 – Saylor's Breakfast
9:00 – Saylor's Nap 1
11:00 – Saylor Snack & Water
12:00 – Lunch for me
12:30 – Saylor Lunch
1:30 – Saylor's Nap 2
3:00 – Saylor Bottle 2
4:00 – Saylor Snack & Water
4:30 – School Pick up
5:30 – Dinner as a family
6:00 – Saylor Bathtime
6:30 – Saylor Bottle 3 & Story time
7:00 – Saylor Bedtime
9:30 – Bedtime for me
I have to say that since I last wrote up Saylor's schedule, things were a lot more go with the flow back then compared to now. The routine is much more consistent than it used to be and things definitely got easier as she aged!
I am so excited and anxious for what the new baby will bring to our routine. It's going to be total craziness for a while, but hoping he will eventually get into a good routine with us as well.
If you have any questions, drop them in comments!
xo,
Erin